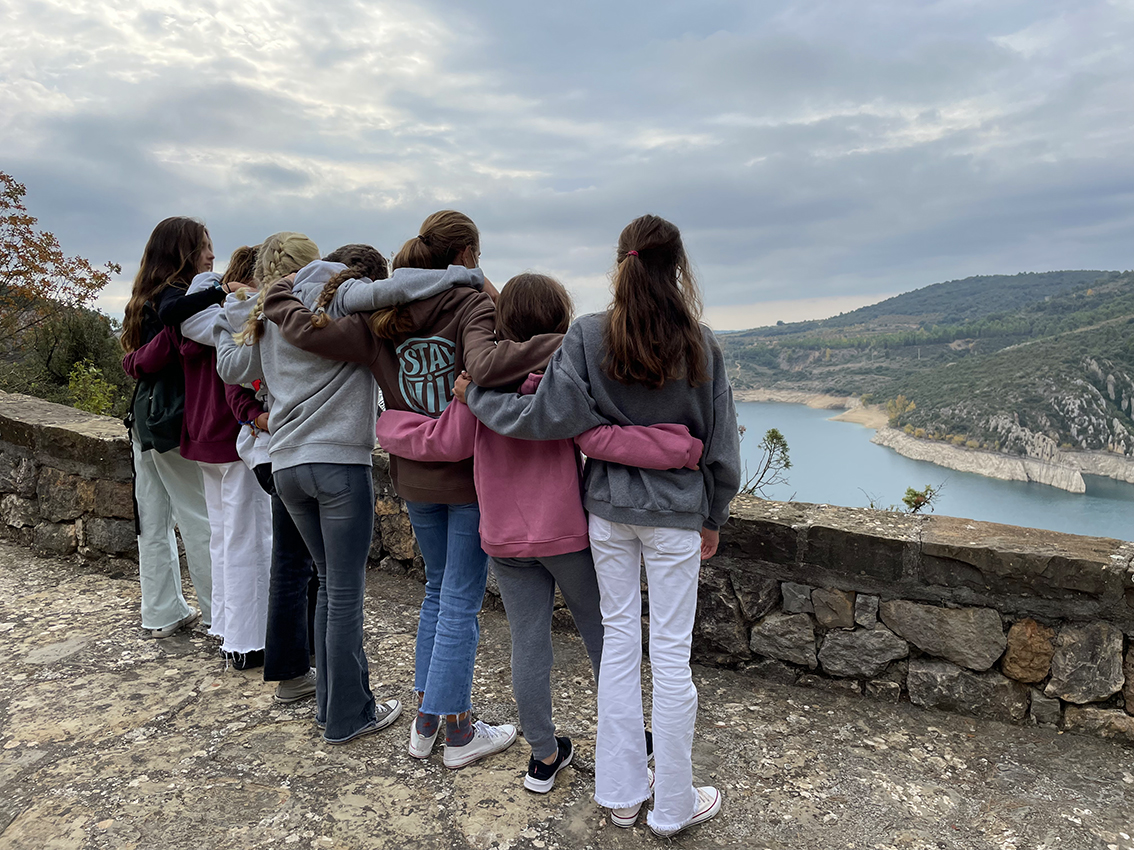 Lifelong learners: Social skills in Alegra
The IB approach to educating our students goes beyond the walls of our classrooms, corridors and campuses. The goal is for them to become lifelong learners. That learning is transmitted in the classroom through Approaches to Learning, which are divided into five broad groups of skills that go beyond the purely cognitive.
But how do skills differ from abilities and natural talent? The main difference is that mastery of skills can be taught through the intentional use of techniques and strategies, feedback and challenges.
Challenges that sometimes go hand in hand with planning and others that arise through life circumstances. After two "post-covid" courses, finally in Alegra we have been able to return to school in full normality, without masks and without protocols but with a big issue at hand. After so much isolation, restrictions and difficulties, understanding that teenagers have been the main affected, beyond the contents that have been gradually recovered, we have seen the need to focus on an aspect that we consider fundamental above all others: The development of social skills.
Walker defines social skills as a set of competencies that help pupils to initiate and maintain positive social relationships, to be accepted by their peers, to adapt well to school and to be able to cope with the social environment in general (1983).
During the month of September, our pupils encountered two major changes in their routine. The first was the change of class lists and the second was that, from that time onwards, groups of optional and elective subjects were joined by pupils from different classes. All of this is a result of seeing the great need to learn to relate to different people, in different situations and in different environments. This provides the students with the opportunity to:
Open up to meet other classmates and widen their circle of friends.
Learn to recognise that everyone around them has qualities that help them to grow as a person.
Change roles in the classroom.
Have a second chance to improve in any aspect that requires it.
To be charitable towards others, understanding that each one of them deserves to be accepted and loved just as they are.
In addition, in terms of optional and elective subjects, students have the opportunity to participate with other students with the same interests, exchange ideas and accept new perspectives, among others.
Remembering that friendship does not have to be lost by being in different classrooms, that the classroom is a place of learning but free time is for leisure and enjoyment and we can all live together, as well as in cultural outings, social gatherings, playgrounds and sporting activities as well as outside the school.
Learning itself has a strong social element, children learn and grow in the intellectual life of those around them. It is for this reason that our teachers, in their subjects, design activities that encourage collaborative learning through projects, debates, role plays, among others.
Marián Moneo, Design teacher, tells us that in this type of activities students are open to different points of view. In the PAI 4 course, they are currently working on a very interesting project that consists of designing an assistive product. The aim is for this product to be used by a teenager who has lost the mobility of his or her thumb and can use it to carry out everyday tasks. "In each group there will be students who are better at drawing by hand, others at digital, some are able to find innovative solutions very easily, so they all complement each other with a common goal: to make life easier for those who need it".
It is inevitable to think about social skills without recognising the strong link they have with affective skills, three of which, the most important, are resilience, self-motivation and mindfulness. These are part of the work we do at the MYP as we teach every day. We want to share with families the valuable work that goes into helping our students become lifelong learners.
Maola Clemente
MYP Pedagogical Coordinator