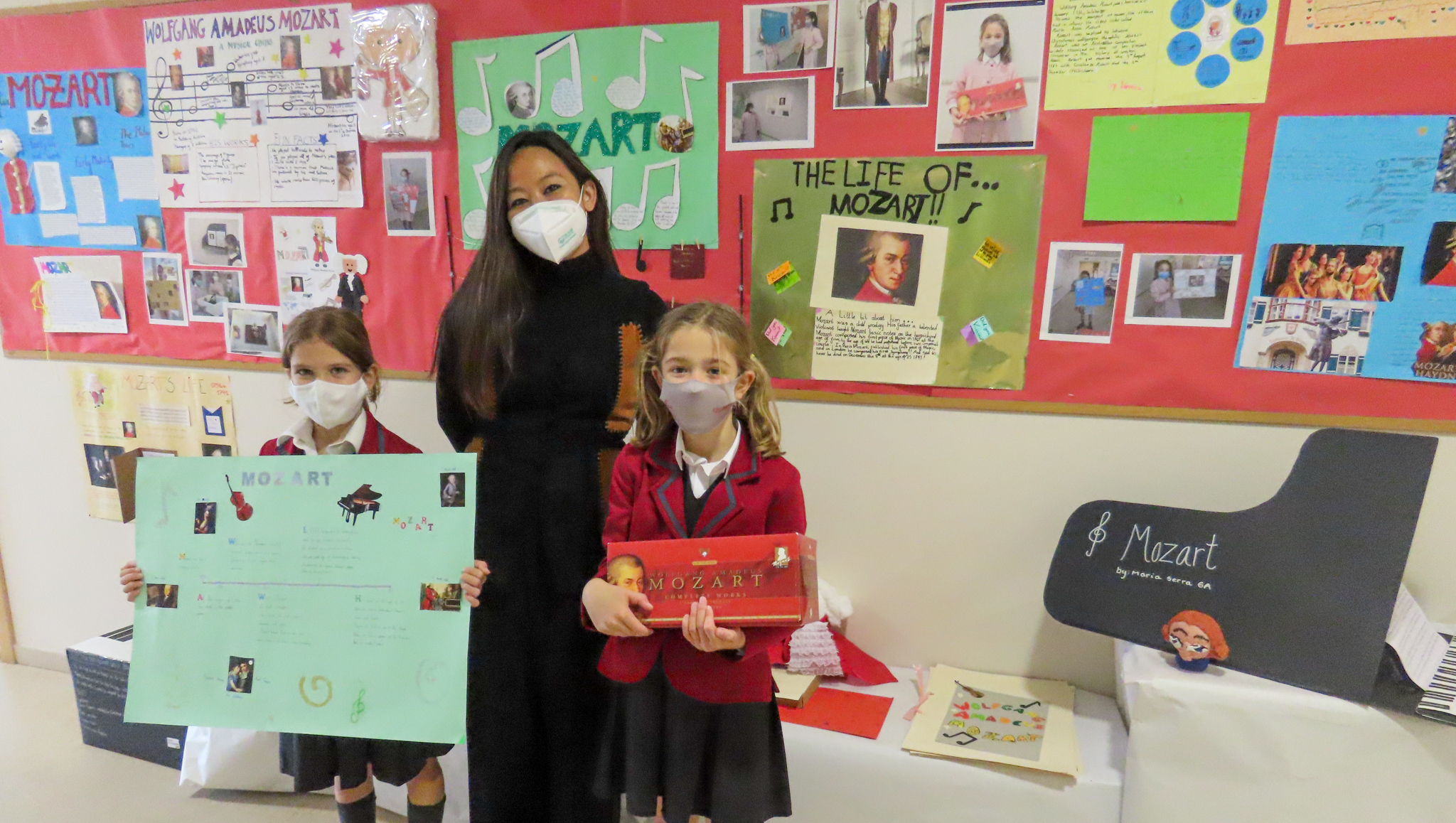 Music: The Mozart Experience
Students across Juniors School had the challenge to create a display –3D or poster– to present the life and work of Mozart. Within the activity "Composer of the Month", they will periodically learn about the life of a composer and how they came to compose their music.
Music at Alegra is designed to promote the development of the whole child. Whilst Music is fully integrated within the curriculum, this way a display of the life of Mozart is an opportunity to integrate creative skills, learning history, and public speaking when presenting their poster to the class.
Inspiring students through music
When students study Music Theory in Prep School, they listen and read pieces of music from the Western Canon. "Learning about the composer allows the students to understand how that very music they study in class is inextricably linked to history", says their Music Teacher Alaine.
In the process of exploring Mozart's history, the student also listened to and discovered more of his music, developing their own musical appreciation at home. "As their teacher, I also hoped that learning about Mozart and his genius that began in childhood would also inspire our Alegra girls and show them that as children, they too could be capable of incredible feats", explained Miss Alaine.
Next Composer of the Month