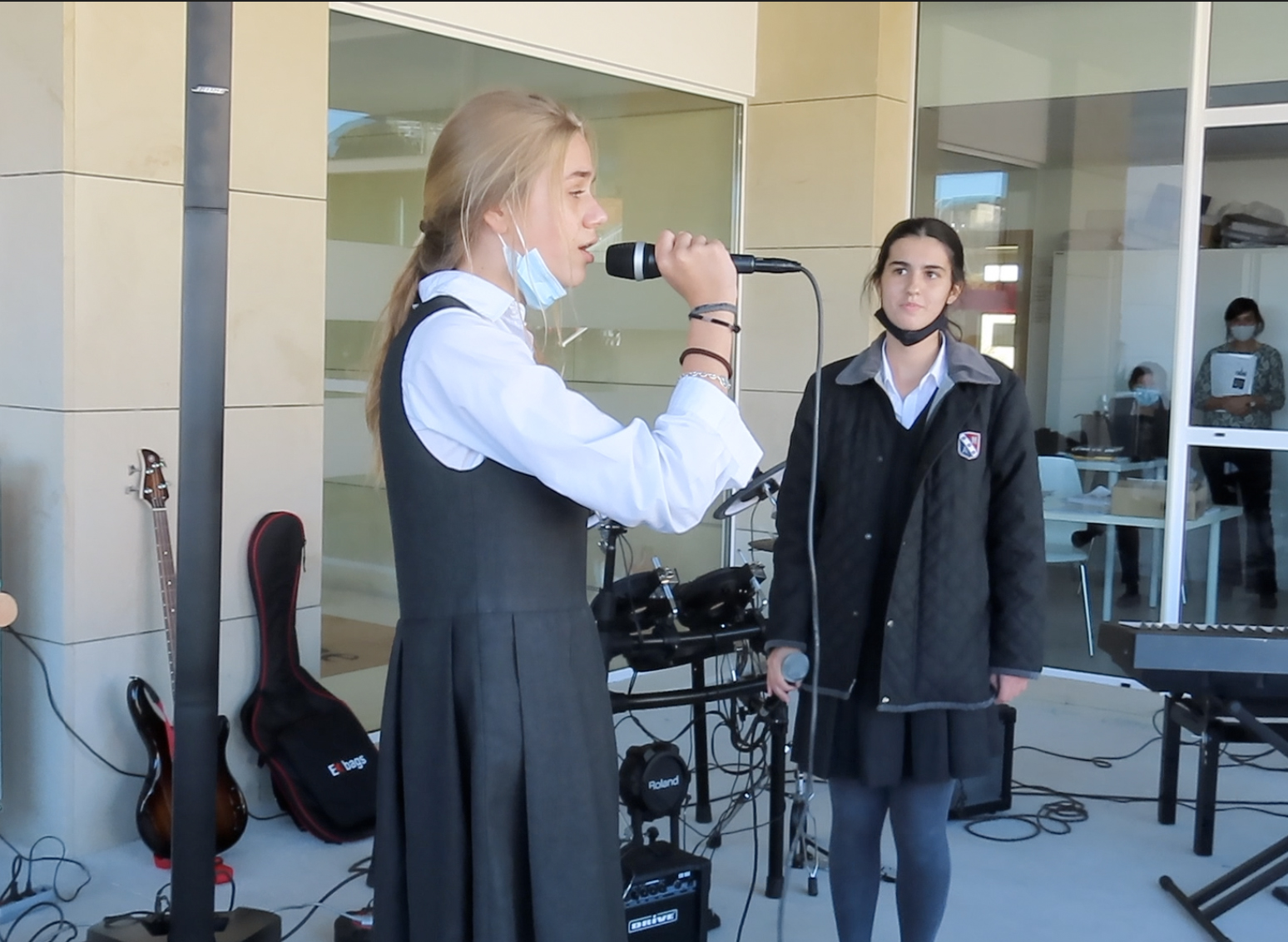 Amazing show from our Alegra Rock Bands!
Music education is a thriving element of life at Alegra. Every day it's present in different forms, almost every hour, in fact, the students enter the Campus Premises with classical music in the background. Music at Alegra is not only heard but experienced.
One of those key moments in which music takes center stage –literally– is St. Cecilia Day. Each year all stages celebrate the patron Saint of music. This year, due to COVID19 restrictions, we haven't been able to invite parents to play and sing inside the classrooms with their children, however what we didn't miss the concerts of the student-led bands of MYP5 and DP1.
Isabella, Leonor e Inés, MYP5 students, debuted this year surprising the audience, because with less than 2 months of rehearsals, their band 4 Replay, sounded as they had been together for years. "We are called 4Replay because we are the fourth generation, there have been 3 bands before us! And we also want to honor their legacy playing songs that have been a hit in the past", Isabella and Leonor explained before the performance. The band NTT created last year by Victoria, Claudia, Natalia, Daniela, Teresa y Mar made us all jump from our chairs to sing along to the songs they played.
Solo podemos decir lo que gritaba el público tras sus actuaciones:
¡B-R-A-V-O! ¡BRAVO!