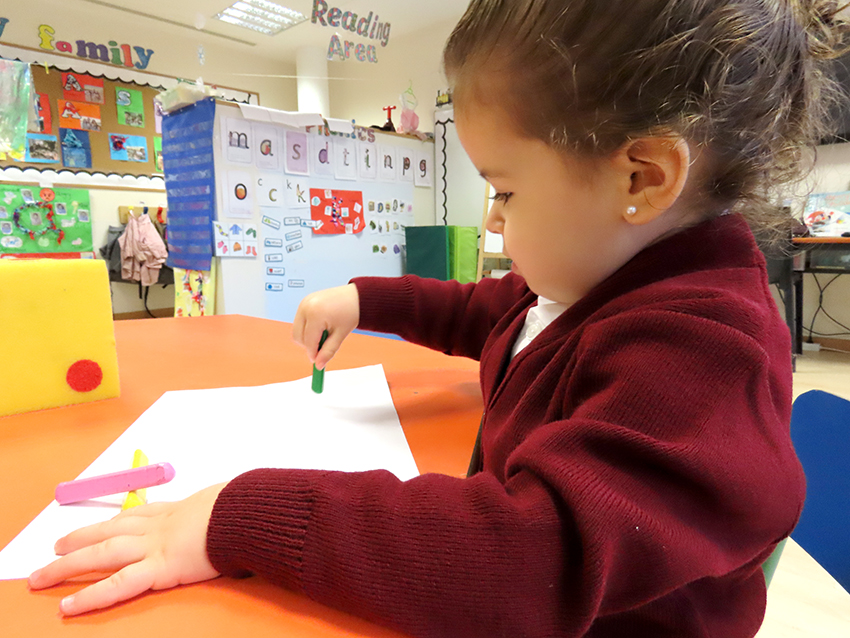 What are the differences between Lower Nursery and Daycare?
Lower Nursery is a marvelous option for many families that want to help their child establish the foundation of routines and academic structures from an early age. The focus of early learning of the English National Curriculum  enables 2 year old students to develop key areas of development: 
communication and language
physical development
personal, social and emotional development
literacy
mathematics
understanding the world
expressive arts and design
What is the main difference between a daycare and Lower Nursery Class?
Lower Nursery –or "aula de 2 años in Spanish"– is an education service offered to complement the british curriculum and is part of the Educational Model of Alegra. This is why the class is structured for children is that of a School, very different to a daycare which main focus is caring for the children and supervising activities. At Alegra the Lower Nursery class is an enviroment of care whilst having the structure and learning program that follows the English National Curriculum.
At the Lower Nursery classroom, the 2 year old toddler becomes a student, developing fundamental and basic habits and routines for learning that allows them to better prepare and transition to their academic journey, giving them a headstart in their first years in school.  
Another point of comparison is that teachers in charge of a Lower Nursery class –aula de 2 años– are specialized in early learning and certified professionals to implement the British Curriculum for that age. 
Lower Nursery is and option for those families that are looking to give their child the academic structure that a renowend program gives, whilst providing them with a creative, and joyful environment.  
The students that complete the Lower Nursery program are happy, confident and above all: ready and prepared to start their school life!