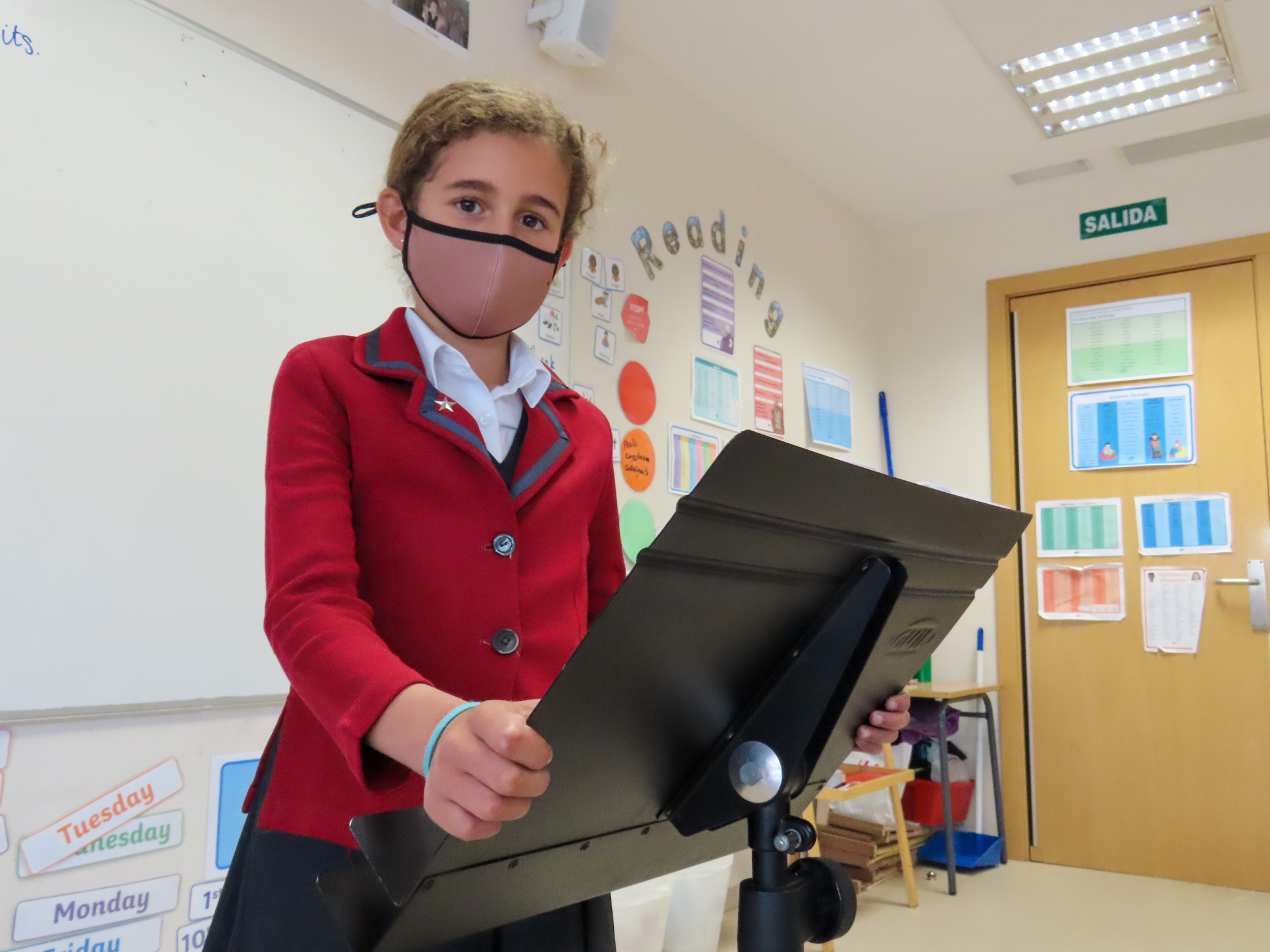 Performing Persuasive Speeches in Year 3
Year 3 students (7 years old, "2º de Primaria") are currently reading Charlie and The Chocolate Factory and they have been writing persuasive speeches to convince Mr. Willy Wonka to give them a Golden Ticket to go to visit his chocolate factory. Today they shined performing their speeches.
First, they planned their persuasive speech. They thought of sub-headings for each of their paragraphs then planned what they wanted to say about the topic.
Next, they wrote their speeches using their plan as a guide. They tried to include adjectives, expanded noun phrases, and interesting conjunctions; for example: "therefore", "because", and "furthermore". They had to make sure that they included persuasive language like 'I strongly believe', 'it is certain', 'it is clear', and 'it is outrageous'.
Students Share Their Experience Performing Speeches
"Today we read our persuasive speech to the whole class. When the person reading had finished, we gave them one wish (a thing they could do better) and two stars (2 things we loved about their speech)", one of the students of the Year 3 class told us.
Another student told us that "we are all hoping that we have persuaded Mr. Willy Wonka to give us a golden ticket so that we can go to visit his chocolate factory. There are only 5 tickets available so we all have our fingers crossed!".