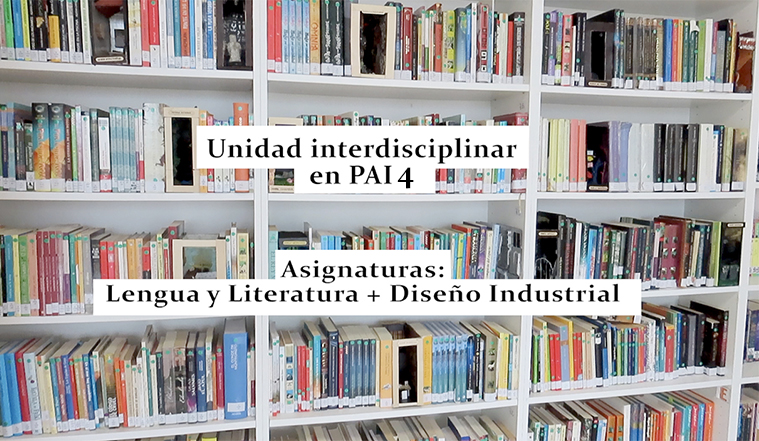 PAI 4 students build dioramas in an interdisciplinary unit
At Alegra, the students work on the subjects with an interdisciplinary methodology through projects that allow them to understand that knowledge is holistic. Because learning is intertwined. Between disciplines, it is always possible to make connections through concepts that are applicable to different areas
As in everyday life, events are connected, they are not separate plots. That is why the classes at Alegra are taught from that perspective. This is the case of these MYP 4 students. On the occasion of Book Day, students worked in an interdisciplinary unit in which two subjects were joined: Language & Literature + Industrial Design. Their respective teachers, Inés Somolinos and Marián Moneo, presented them a challenge: to study the types of novels, propose a diorama model, and make it come true.
What is a diorama? "A diorama or Nook Book is -as the student Catalina de Lecea told us– a small model that is inserted between the videos of a library to represent the world of the type of novel that is in that section."
Before coming up with the final product, the students in groups had to do preliminary work, says Inés Somolinos, the Language and Literature teacher. In my class they did an investigation, identified the types of levels and their different narrative styles, selected a specific type of novel, and made an oral presentation with an instructional text.
From research to reality
After the previous study in Language and Literature, the students prepared the sketches of their models inspired by the chosen books. They drew the plans and worked the materials with different techniques to achieve depth, lighting or color.
"The Nook Book concept also means a reading corner, says Marián Moneo, Industrial Design teacher, and some people refer to them as small doors to imaginary spaces or small worlds created within the shelves". Now, the PAI-PD library shelves are full of life.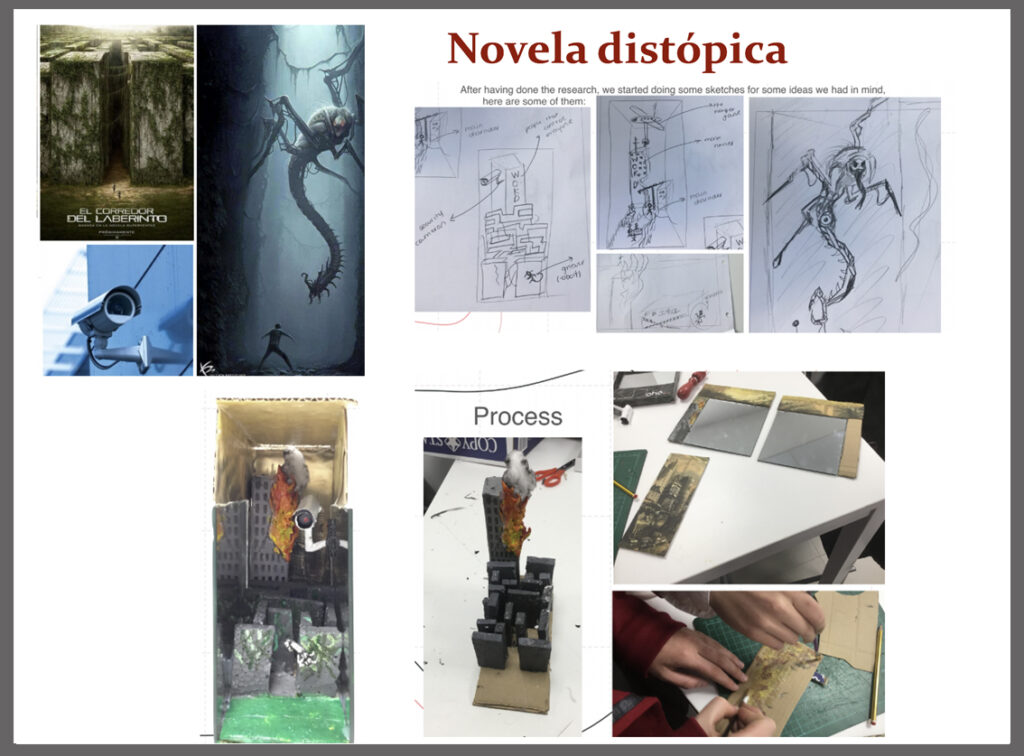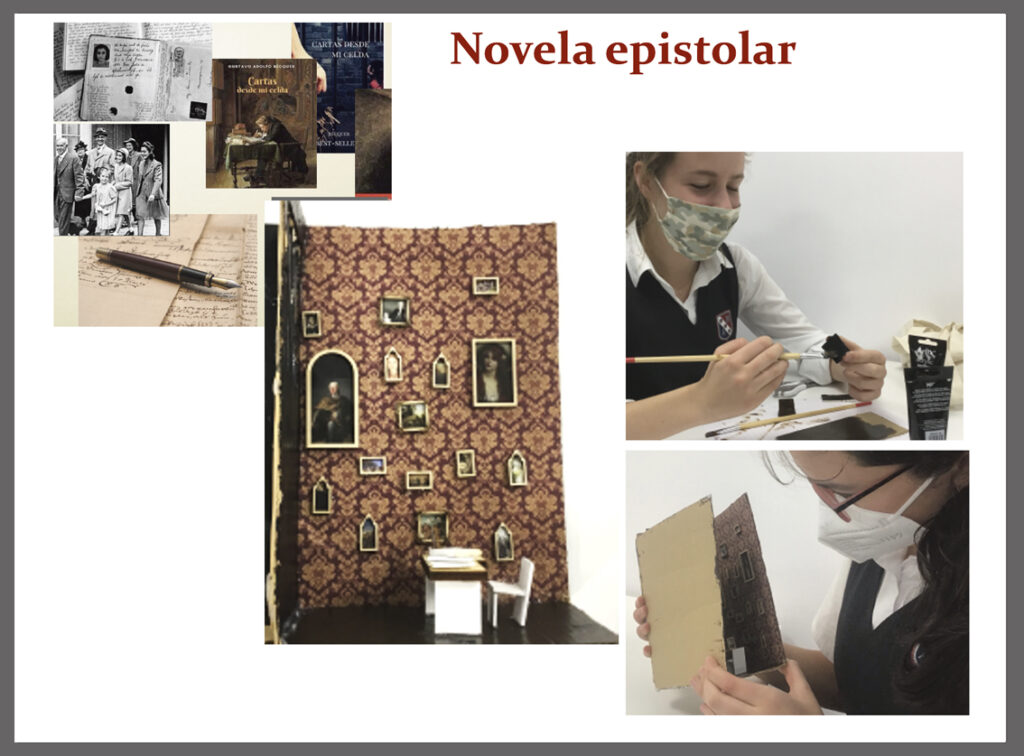 ---
If you want to know more about IB interdisciplinary projects…
What is the purpose of these projects according to the IB?
1. Holistic understanding
2. Autonomy and independence in learning
3. Depth of understanding
With these projects and units, students integrate concepts, methods, forms of communication from two or more disciplines or established areas of knowledge to explain a phenomenon, solve a problem, create a product, or pose new questions in ways that might not have been possible from a single point of view.
"Our ever-changing world also demands an education that enables people to integrate disciplines in new and creative ways" (IB)
More info at www.ibo.org