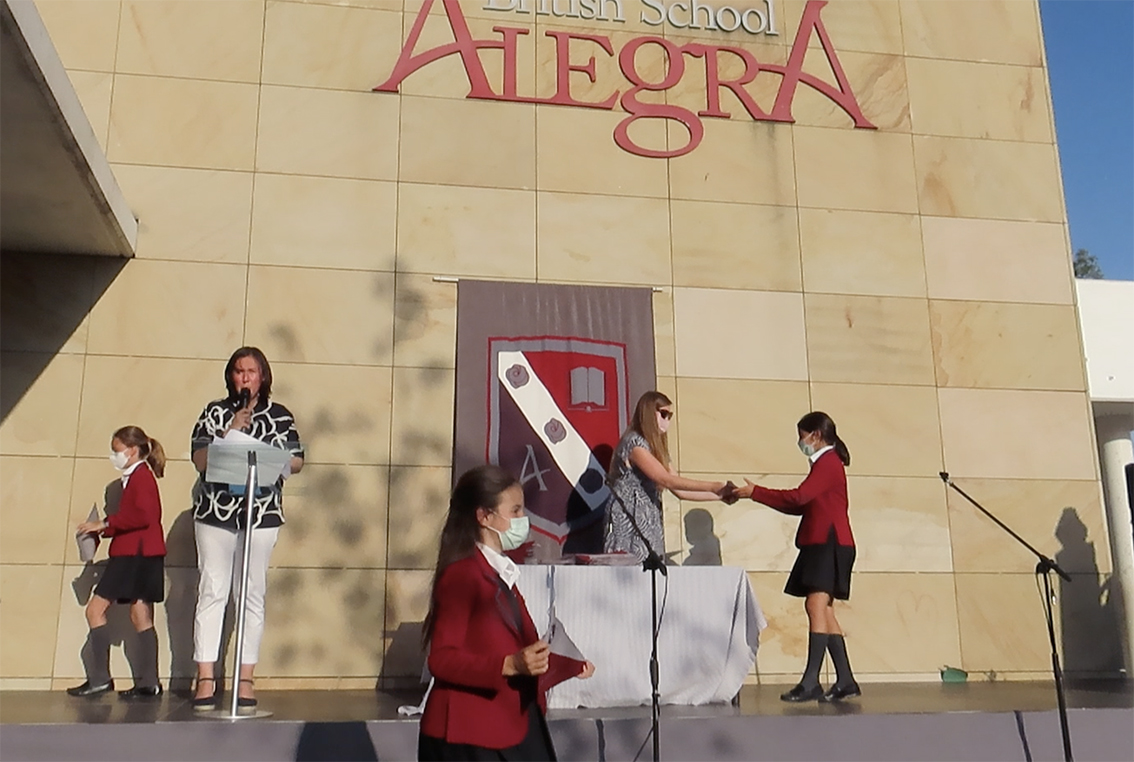 Year 6 graduates, congratulations on the 2020-21 academic year!
On June 10, the Year 6 graduation took place. It was an event to celebrate the culmination of the British period and the transition to the Middle Years Programme. The ceremony, which was attended by the parents of the students, began with a Thanksgiving Mass in front of the Casa de María.
In this year full of challenges, restrictions, and some limitations in the school routine, the three courses of Year 6 have shown great improvement, initiative, and creativity.
"It has been an honour to meet you and accompany you in this last year. You have inspired the rest of the stage by leading them in initiative and work but the important thing now is who you are going to be in MYP. The type of women you will be will depend on how you decide to live the next few years", said María Kemp, director of Prep School, to all the students in the course. Later, Samantha Blackburn, Juniors coordinator, presented the pennants to the students.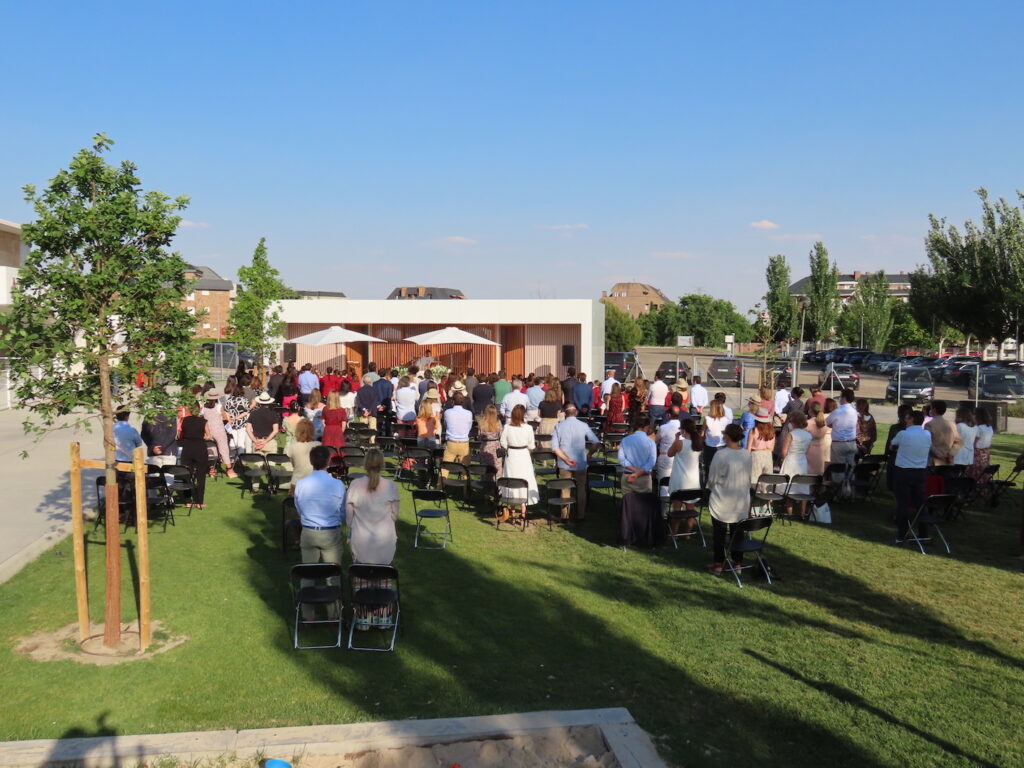 Close in style
To close the event, the three Year 6 classes performed the Alice in Wonderland play. Characters from Lewis Carroll's play including teacups, magical cakes, seas, oysters, and, of course, clocks paraded across the stage. For several months, the students, in addition to rehearsing their lines, worked on all the stage props.
Congratulations to all the Year 6 teachers, especially Miss Cristina, Miss Belinda, and Miss Amy. Also thanks to Miss Alaine for the musical coordination and Miss Sarah for the extraordinary sets! And of course, as always, thanks to the helping mothers for the costumes!
Do not miss the video summary of the act and the play