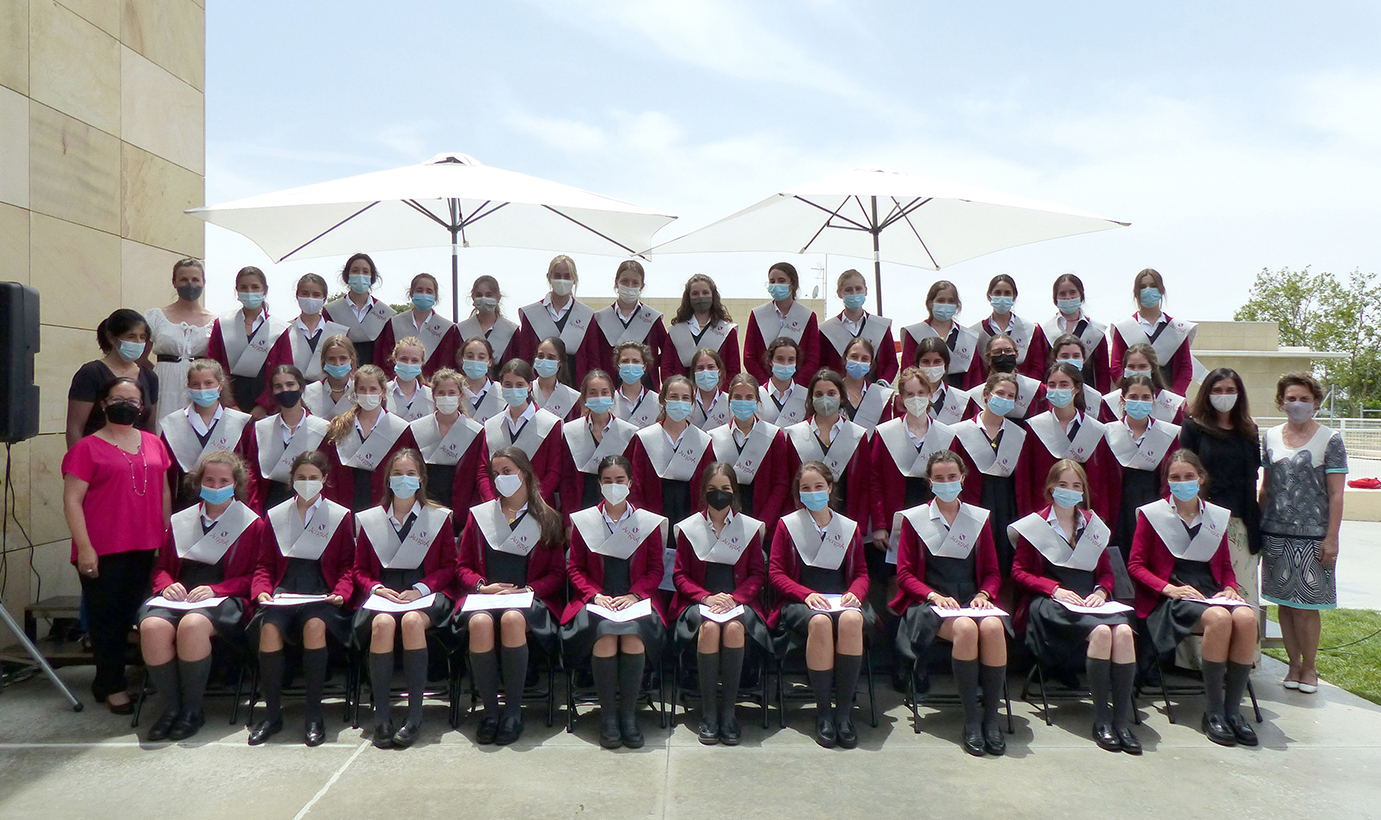 MYP 5 Graduation
The 50 female students of the course celebrated their successful completion of the Middle Years Programme and their transition to the Diploma Programme. In an internal event, simple, yet very well cared for and organized, the students received scholarships and diplomas accrediting their time at MYP.
Militza Hernández, director of the Alegra Secondary and Baccalaureate stage, was in charge of conducting the event. After the words of the school director, Vicky Muller, the speaker of honour was Julieta de Micheo, director of Institutional Relations at EMT. Julieta stressed the importance of responsibility as a key element in maturity. "And like the other side of the coin, freedom. I would encourage you to make this your hallmark," said Julieta. Finally, to be free and to achieve goals, a third thing is necessary: ​​courage". Finally, Julieta encouraged the students to seek to change the world.
The tutors of the stage, Sara Herrero and Belén Peña, congratulated the students for having completed this programme. After the scholarships and diplomas were awarded, the MYP 5 students Inés Fernádez-Gorostiaga and Lola Moreira took the floor by recalling some of the most important moments of their time at the school and thanked the teachers for everything they have done for them.
Beatriz Duro, MYP coordinator, continued: "Sorry if I get nervous, but speaking in front of important people makes me nervous. Yes, for me you are very important people and for all MYP teachers. If we look back five years ago, we are very proud to see how you have achieved an excellent level in skills not only academic but also personal."
Finally, two PD2 students, Rocío Vidal and Blanca Moyano welcomed them to the Diploma Program and shared with them their experience in the 18 months that the prestigious program lasted. They were two examples of improvement, effort and work.
Congratulations to all!
Photo-gallery: