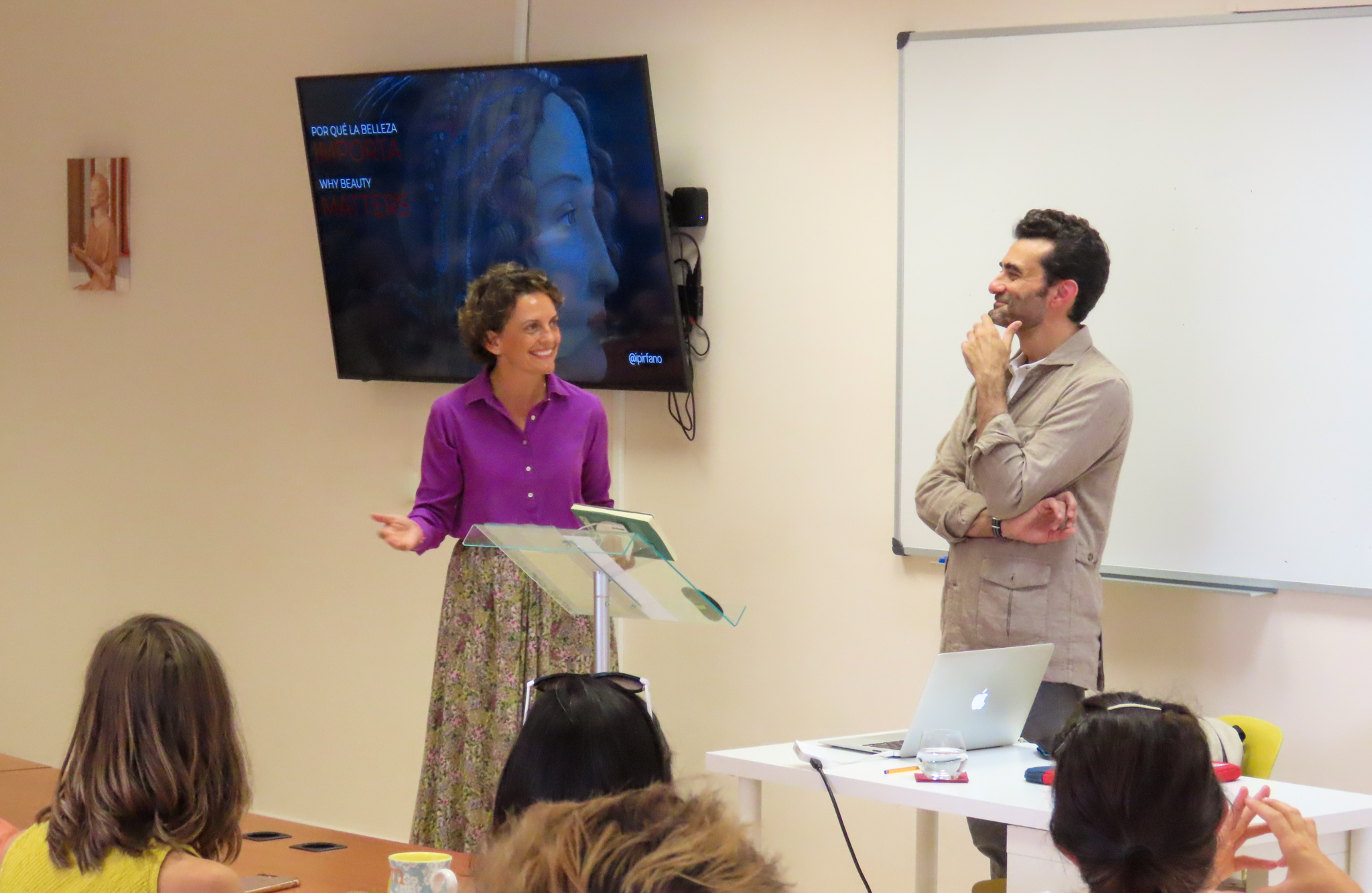 Does Beauty Matter?
This has been the opening question to Íñigo Pirfano's presentation to Alegra's teachers, during the general session that took place during the preparation week before the students came back to school.
"The arts awaken passion, and passionate people are the ones that solve the problems of the world". His session was filled with inspiration for all the teachers that are called to transmit the aspiration of greatness to hundreds of students.
Cultural & Artistic Programme revolving around the concept of Beauty
Iñigo Pirfano, besides being the composer of the Anthem of Alegra, is a close collaborator of the School. His work is focused on deepening the role of beauty in inspiring people to discover: what is good and what is truthful in the world, a noble educative duty that every teacher has during their career.
"Beauty has a transformative power for people", said Pirfano, Beauty is "intrusive", because when a person's heart is touched by Beauty, it changes, it improves it, Beauty elevates the heart. Through aspiration of beauty, it is possible to educate students to develop in themselves a reflective character.
¿Quién es Íñigo Pirfano?
Iñigo Pirfano, orchestra conductor, writer, speaker, and philosopher. He was the founder of the 'Madrid Academic Orchestra' and its principal conductor for 15 years. For his work leading this orchestra, in 2012 he was awarded the 'Young Leadership Award' by the 'Rafael del Pino Foundation' (Spain).
"Beauty will save the world"

-Fiodor Dostoievski