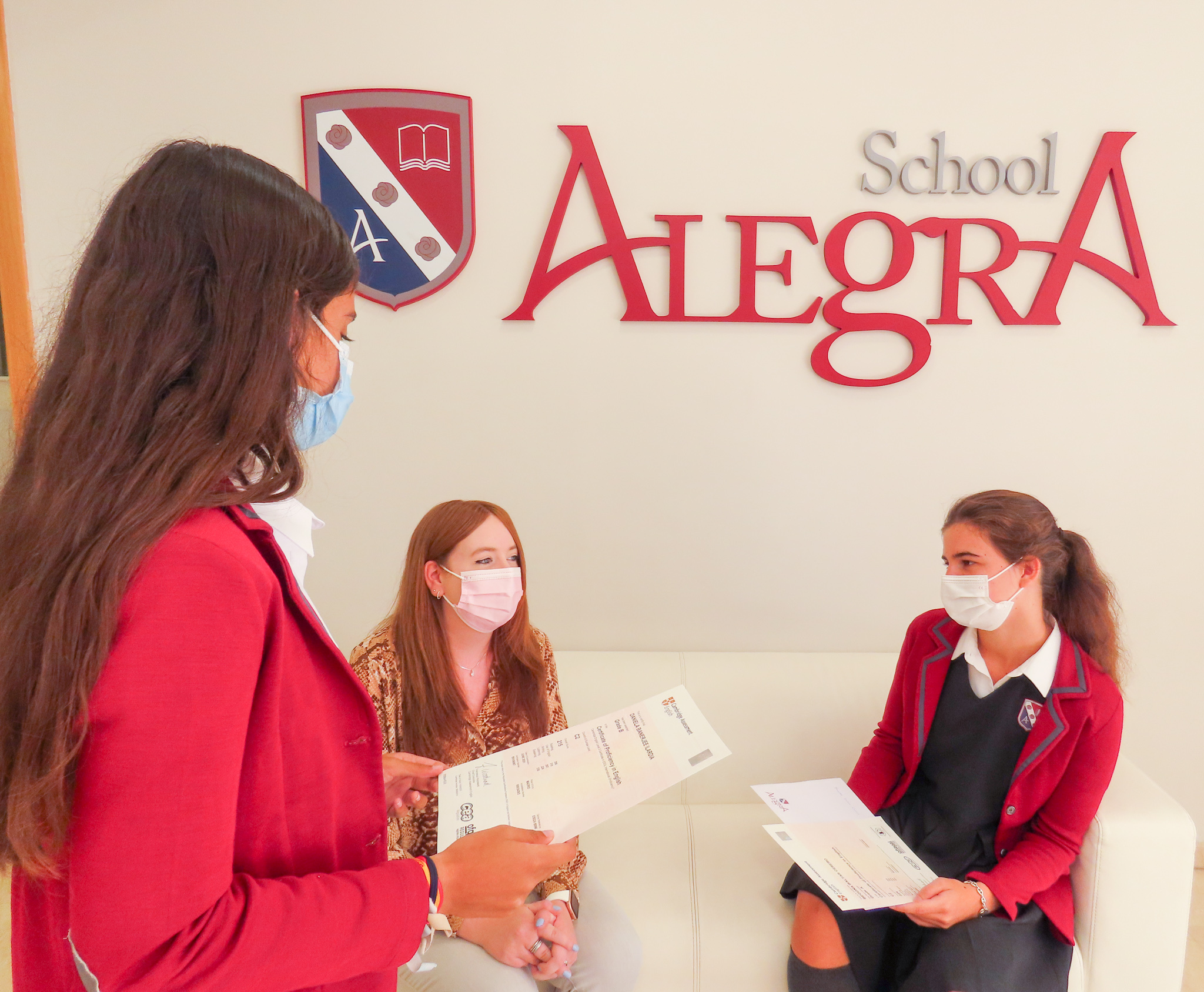 Cambridge Examinations at Alegra: First (B2), Advanced (C1), and Proficiency (C2)
Our PAI and PD students begin the academic year celebrating their success in Cambridge Examinations: First (B2), Advanced (C1), and Proficiency (C2)
100% of students that took the B2 First exam passed it, with 30% of students achieving either a Grade A or B. We had students as young as 11 years old (PAI 1) taking this examination.
On the other hand, students from PAI 2 to DP2 have taken the C1 exam during the 2020-2021 academic year. The rate of grades either A or B obtained was 38%. These students at Alegra (from as young as 12 years old) are one step closer to studying or even working wherever they choose since this examination level is requested in the majority of Universities and job offerings around the globe. 
We also want to give an extra special mention and congratulations to our Alegra students in PD 1 –now PD2– who achieved a C2 Level (Proficiency) with grades of A or B. C2 level is the highest achievement a student can achieve when it comes to language learning. A C2 Proficiency qualification shows the world that students have mastered English to an exceptional level. It proves that they can communicate with the fluency and sophistication of a highly competent English speaker. They have a profound knowledge of the language, making them ready for the future. 
Alegra & Language Examinations Journey
Alegra is certified as a Cambridge English Preparation Centre and an Authorised Cambridge Examination Centre.
Our students benefit from the English National Curriculum from Nursery to Year 6 in their Prep School years and every subject is taught in English.
During their secondary and baccalaureate years, every Alegra student in PAI-PD enters an English Literacy program:
6 hours weekly dedicated to Literacy (this is twice the time required by Spanish law)
IB Structure and Methodology: 4 areas of language ability (Reading and Use of English, Writing, Listening and Speaking), all developed in Cambridge. 
PAI 1 students begin preparing for their FCE (B2) exam or CAE (C1) exam according to their level, and in PD students prepare for the Proficiency CPE (C2) certificate or their IELTS certificate.
Cambridge English exams are recognised by over 25,000 universities, employers, and governments around the world. Their English language tests can open doors to higher education, improve employment opportunities, and because they are globally recognised, can increase a student's choices for study or work.