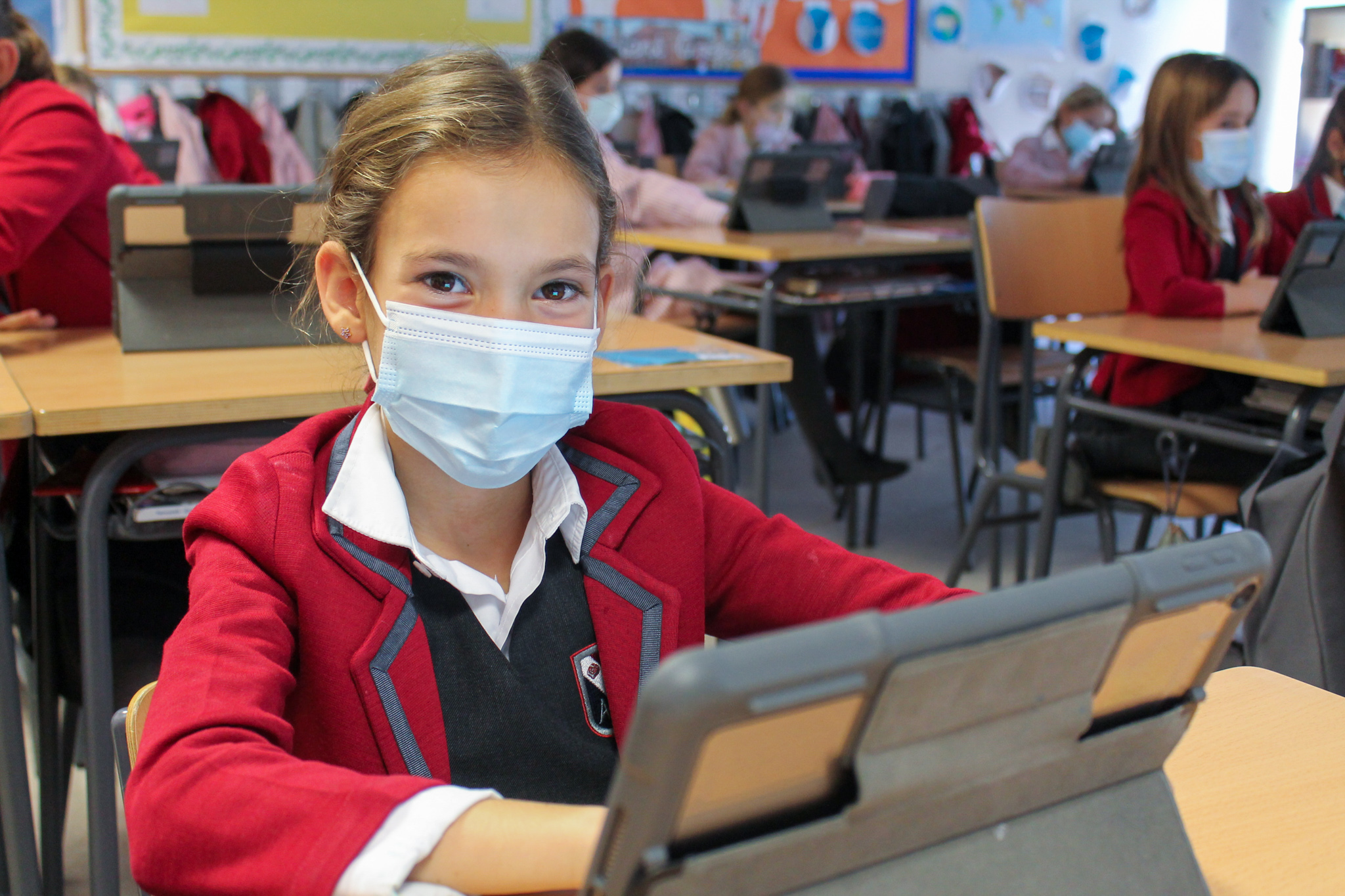 Programming in Year 5
In Year 5 students have been learning to program using Scratch. Scratch is a visual programming language that uses coloured blocks which connect together, it promotes computational thinking and problem-solving skills; creative teaching and learning; self-expression, and collaboration.
During their lesson, the students programmed a jumping game where the character has to jump over obstacles. Every obstacle cleared earns a point, but touch an obstacle and it's game over!
The process was broken down into 5 steps, building on coding they have covered in previous lessons.
Computing Lesson: Programming Steps
Changing the sprite (character) and background,
Making the character jump,
Making a moving obstacle,
Stopping the game and
Keeping score.
Problem-solving and Programming
When the code they had built didn't work, the students had to use their problem-solving skills to 'debug' their program by finding what was wrong and fixing it.
After they finished, they enjoyed seeing who could get the highest score and suggested many interesting ways that they could adapt and enhance the game were they to make another.