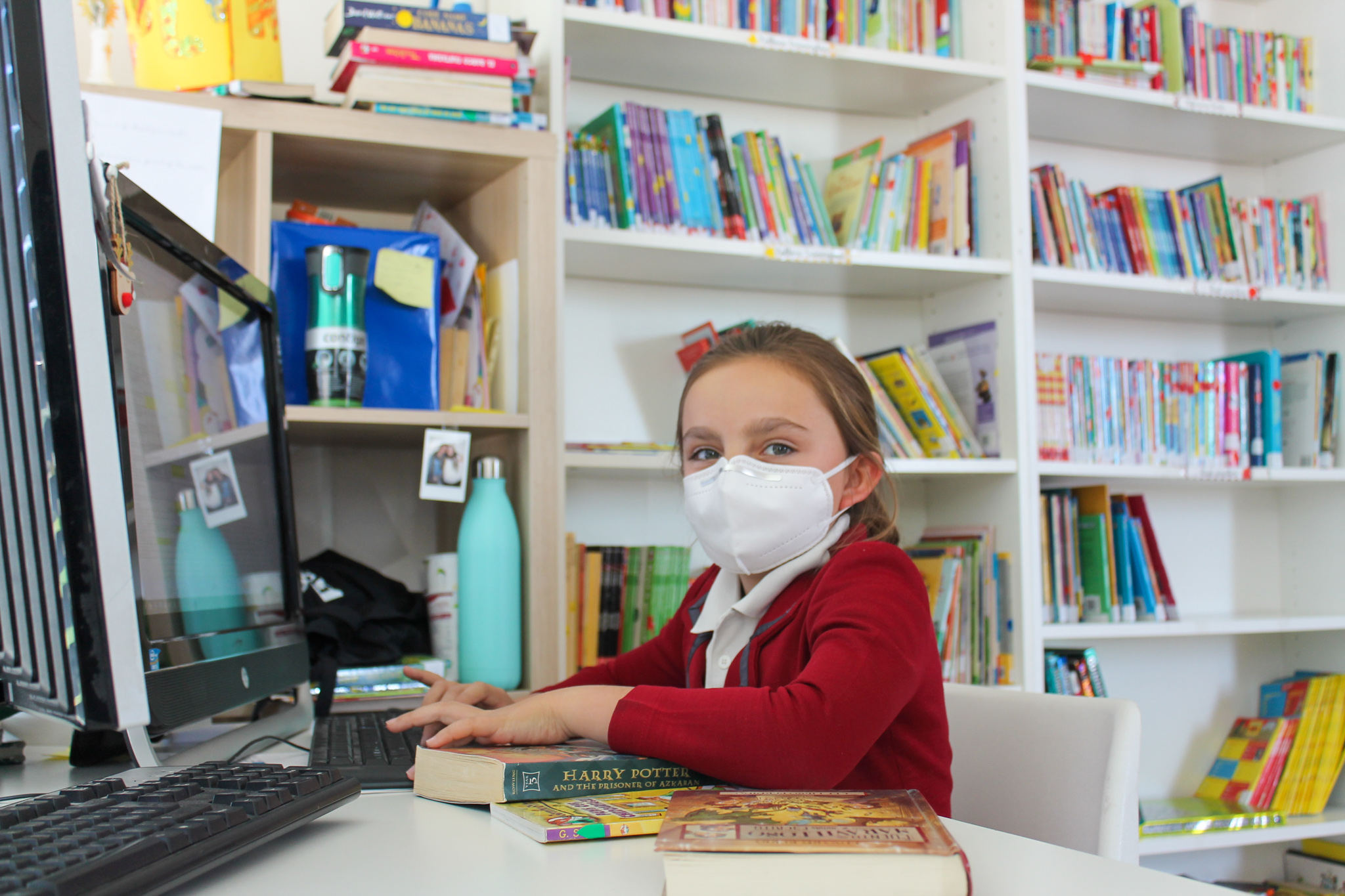 Author of the Month, Reading Competition & Librarian Helpers
This month in Alegra's Prep School Library of Alegra we have our new author of the month: Jeff Kinney.  Last month was A A Milne- the man who wrote Winnie the Pooh.  We also have some great new book titles for students to pick up and read.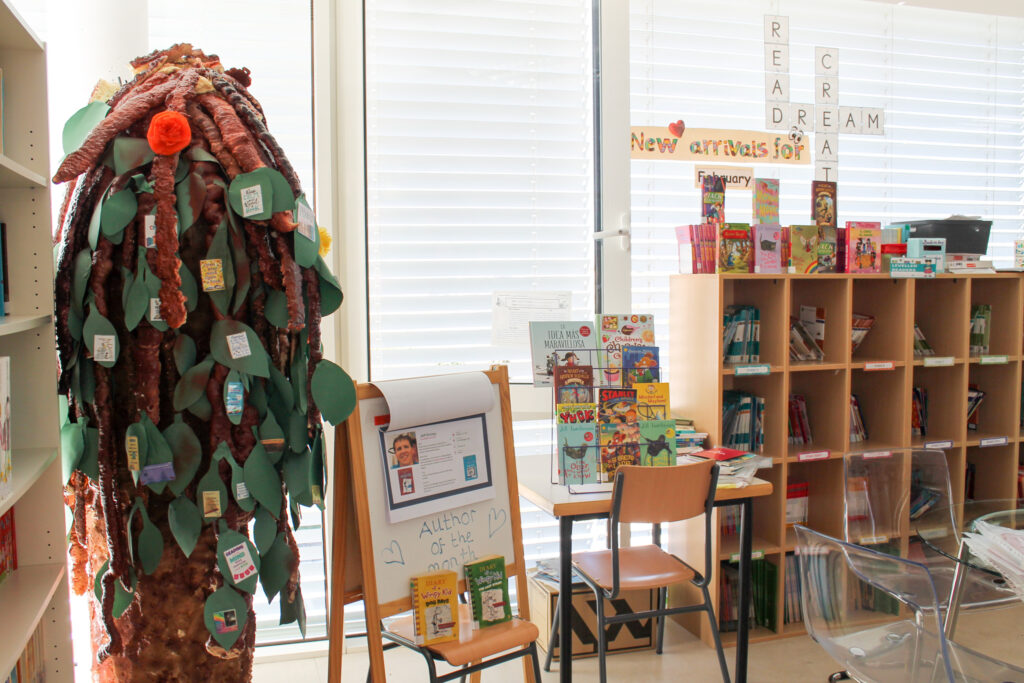 Next week we will be restarting our Reading Competition! New ribbons, new badges, and hopefully lots of girls coming to the library to read, read, read!! Every student that wants to be a part of the competition is handed a ribbon of the color of her House, and every time she finishes a book she collects badges on the ribbon.
Last term was a huge success with winners from each class. The library is open every lunchtime and Tuesday and Thursday break time for students to come and browse books and read.
Librarian Helpers
This term we have officially introduced a librarian helper schedule, as part of the active spirit of service the school promotes, where the students may come and learn how to put books in and out of the library system using our program. They also help put the books away and classify them.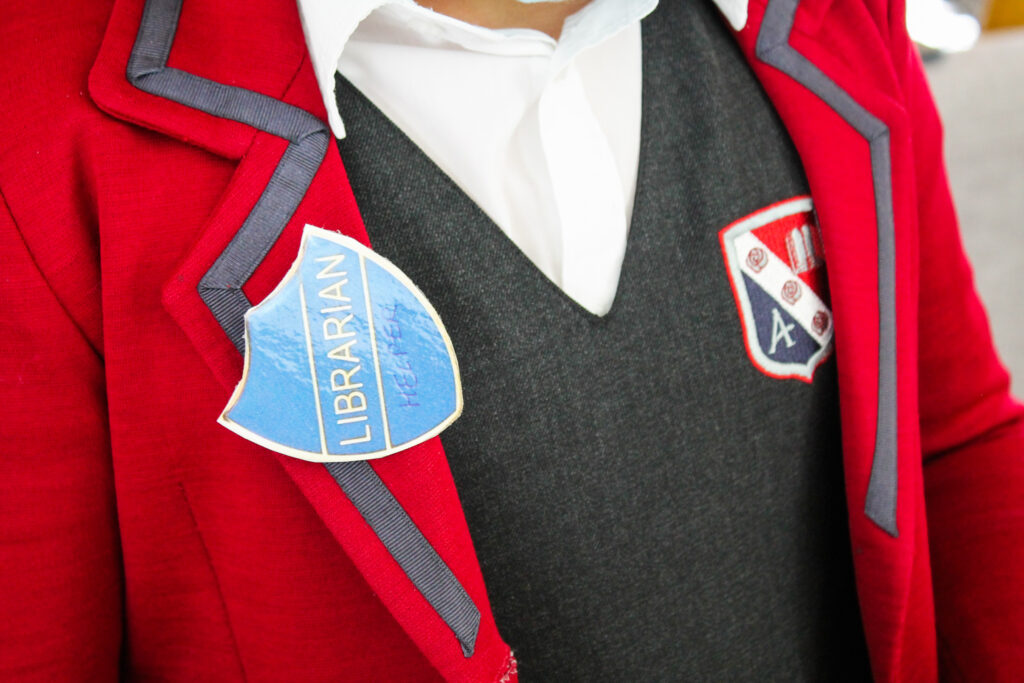 Some of the students have made a display for book recommendations and they are always keen to help read with the younger girls and change books that have been read and understood.
There's always plenty to do in the library!
Library Tip of the Day
Make sure that your daughter reads her book and learns new words every day for wonderful academic success!
– Miss Gill