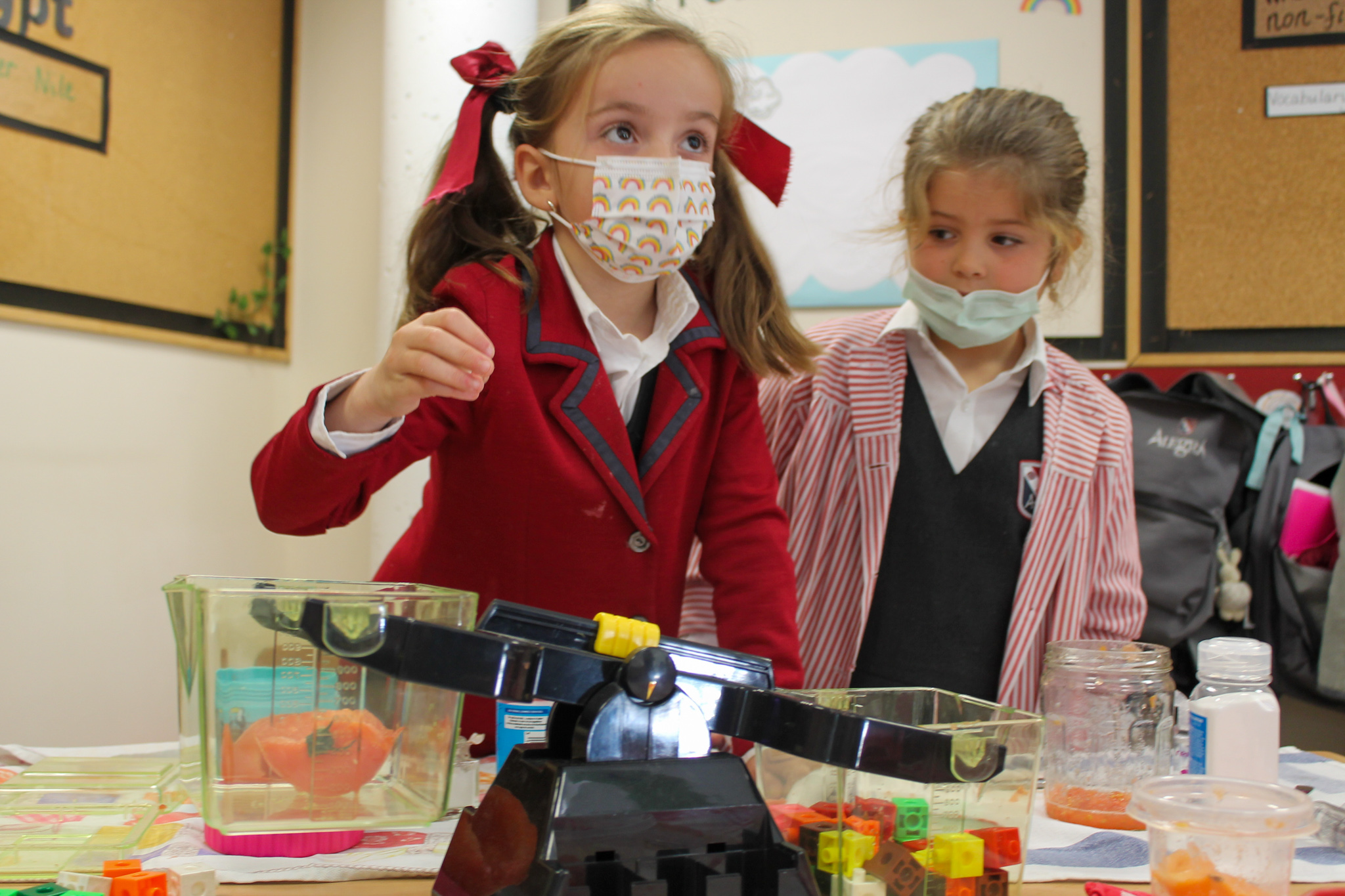 Learning through experience: Ancient Egyptians
Year 3 students are learning about the Ancient Egyptians, in their Humanities subject.
This week they are exploring and learning about the pyramids and the mummification process. In class, they discussed what mummies were and why there were mummies during these times. Then they looked into the mummification process and discussed what happened at each stage of the process. 
The experiment: replicating the process
This led them to their experiment during the lesson, to allow the students to have a deeper understanding of the process, the Historic moment, and the culture of Ancient Egyptians. They had to mimic the process of mummification with a vegetable, in this case: a tomato. They needed to follow precise instructions to do it correctly, and in two weeks they'll be able to see the results of the experiment.
After they finished, the class discussed what they think might happen to the tomatoes after two weeks. Every detail of the method of mummification was recorded, including the pre-mummification weight of the tomato.
The students also had to come up with possible hypotheses about what would happen after the two weeks. Some of the students thought the skin would peel off the tomato and others thought the tomato would go hard. However, as every scientist knows, they will have to wait to see the evidence to prove any theories!
What skills are they working on?
History knowledge, following instructions properly, communication skills, being able to observe, express, and record findings, math skills working with measurements, creative thinking and much more!