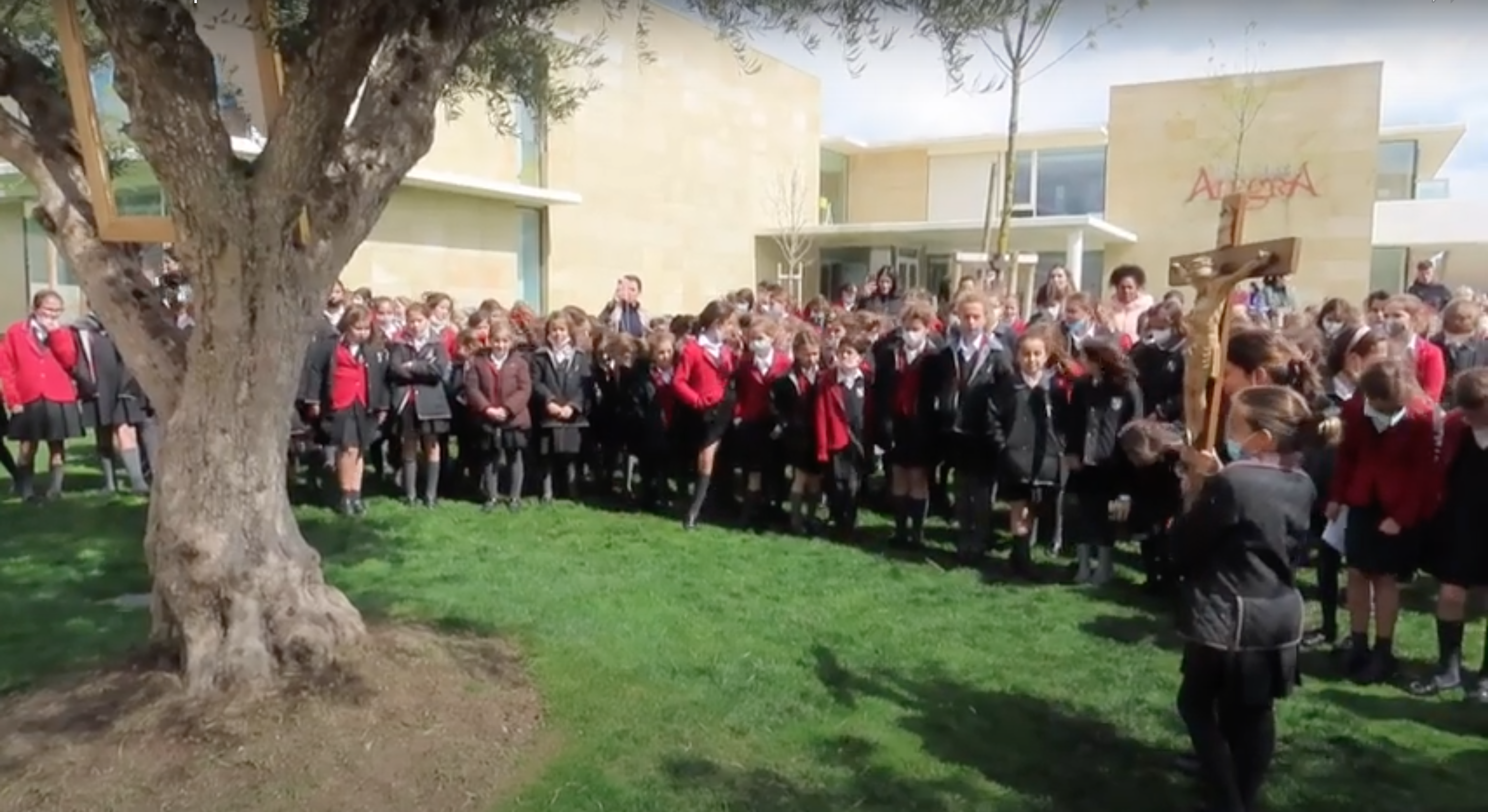 Via Crucis in Prep School
"Jesus, you are my true hero "
The Prep School students walk with Jesus on the Way of The Cross, station to station through the Alegra Campus.
Each class was responsible for the creation and construction of the station. Fourteen moments reminded the journey of Jesus from the judgment up to His death on the Cross. In each, brief meditation and a silent prayer.
The Alegra Choir, dressed in the traditional attire –very common in British schools– joined in with their voices to follow the procession.