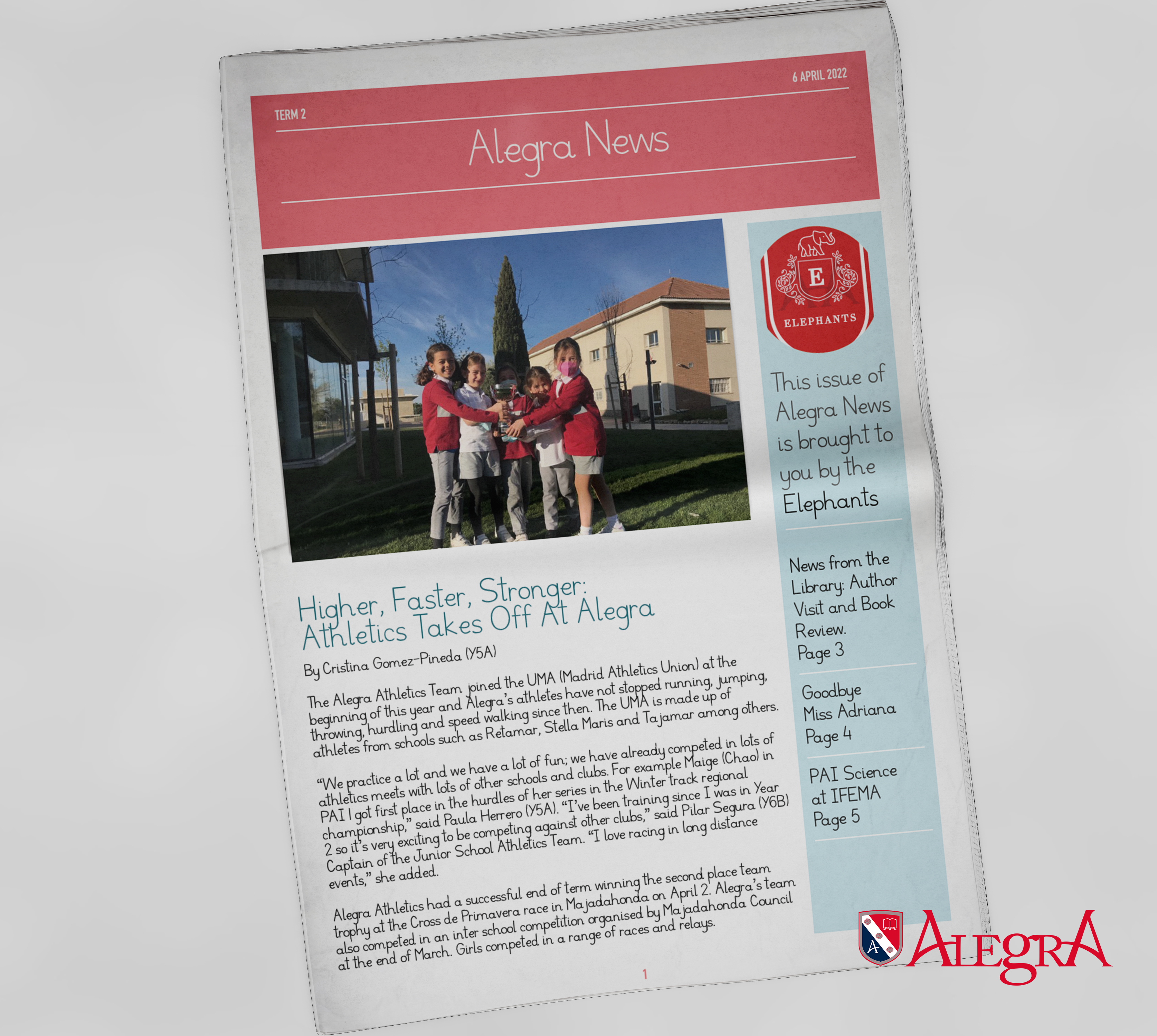 Young Reporters: Alegra Newspaper by Year 6 students
Have you seen the latest issue of the student-led newspaper of the Houses of Alegra? In this edition, the students of Elephants were in charge of the production of the newspaper with the highlights of this 2nd Term.
"The aim of the newspaper is to promote news writing, with a focus on responding to the who, what, why, when, and where questions. It's also good practice for asking questions and using reported speech", said their teacher Marcella Moohan, leader of the project.
Writing for a deadline, asking the right questions, collaborating, and writing for others to learn are only some of the skills that the students develop thanks to Alegra News!
Read the Newspaper here: