We are finalists in the Audi Creativity Challenge
Carlota, María and Lucía, from PD1 are one of the 10 finalist teams of the competition that Audi Spain carries out at national level. The Alegra students will have to defend their project in the Grand Final to be held in Madrid on 18 June. The prize? A trip to Silicon Valley to make their proposal a reality.
is a competition aimed at students in Secondary, Baccalaureate and Intermediate Vocational Training that seeks to promote creativity and innovation through education in order to solve current challenges.
The theme of this 7th edition is: How to innovate in the field of sustainability so as not to compromise the future of our society and our planet? Each team, composed of 3 people plus a driver, had to propose and work on a proposal using the creative process through the innovative Lombard Method.
Carlota Ochoa, Lucía Pena-Rich and María Escauriaza with Sara Herrero as driver were selected to present their Data Clean project in the final. In their proposal, the Alegra students have worked to solve a little-known problem: digital also pollutes.
"For us, the fact that we have been among the 10 finalists means that we have already won", says Lucía. "They have worked hard and have taken it very seriously. What surprised me most was their perseverance throughout the phases", explains Sara Herrero, the project's driver and secondary school maths teacher.
The Grand Final
The selected teams will present their projects on 18 May in front of a jury. The winner will travel to Silicon Valley during the month of July where they will take a course on disruptive creativity and will have the opportunity to deepen their project with renowned mentors.
Alegra participated with two teams in the competition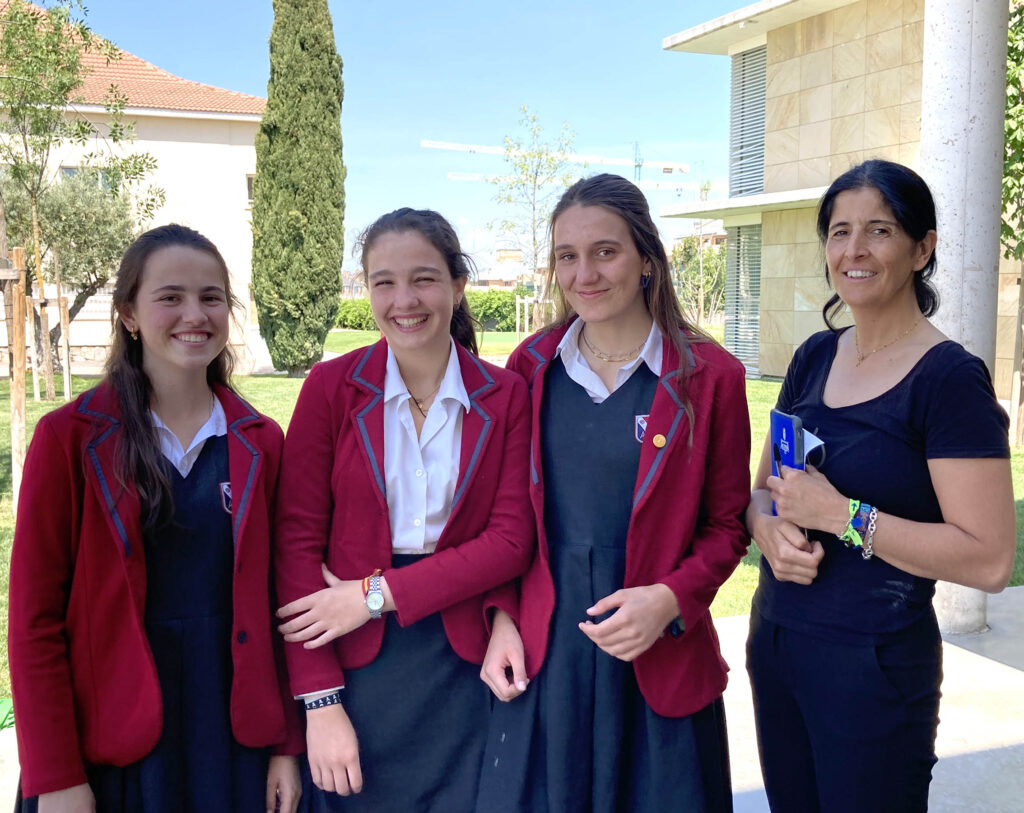 Sara Herrero, driver for team with María Escauriaza, Lucía Pena-Rich and Carlota Ochoa.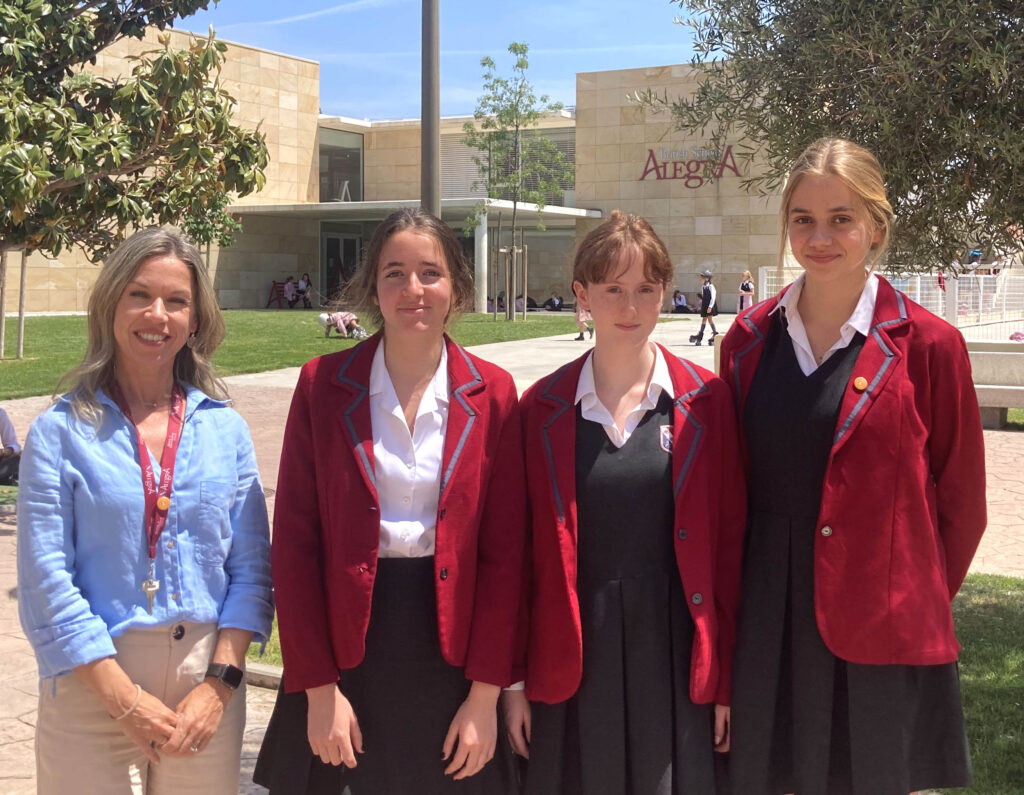 Estela Lorente, driver for team with Beatriz Hornedo, Patricia Cavestany and Isabella Halverson.