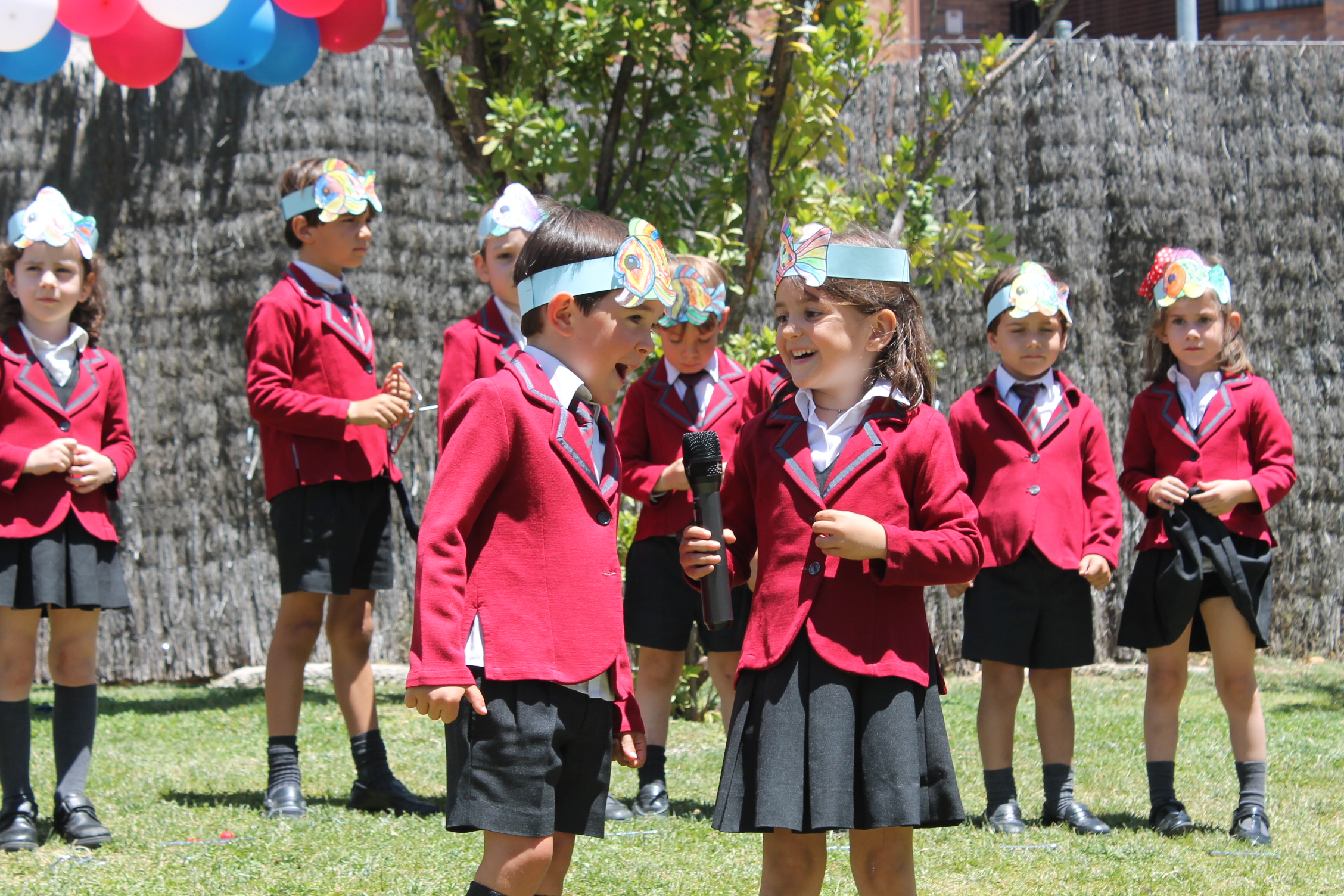 Gallery Infants' End of the Year Festival
The past Friday, the 10th of June, the little ones of Alegra have celebrated the end of the school year among music and colors. The Infants' students of Lower Nursery (2 years old), Nursery (3 years old), and Reception (4 years old) had a wonderful afternoon singing for their families.
Each performance showcased how much they've grown during this school year, and how they can sing in English, knowing the lyrics by heart and even demonstrating their skill in the following of instructions, and recreating the song's actions. Autonomy is key part of the English National Curriculum, watching toddlers be autonomous enough to know how and when to play their instruments was marvelous.
During this Friday afternoon, the APA set up different refreshment points for families: ice cream, cookies, drinks, and more. It was a very Alegra afternoon!