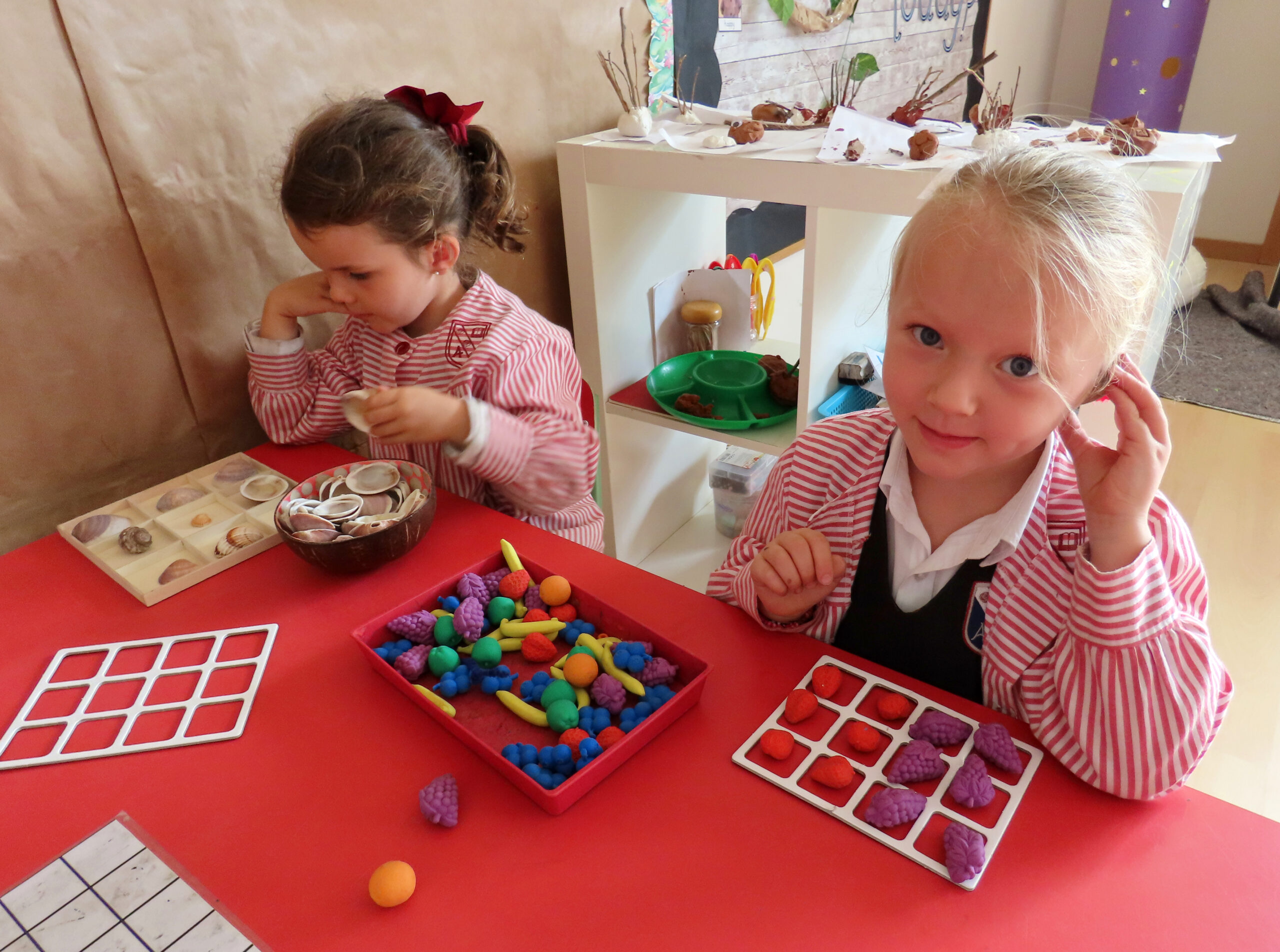 Classrooms that look like a game:
For the children it is only a game for a few minutes, for the teacher it is a job that has to be developed to the millimeter during the whole day and that is prepared meticulously.
What does the rest do? Divided into teams, they choose the area they like, and freely interact with the elements on the table. At that moment they are also evaluated by the teacher, who points out the learning that comes naturally to the student.
Focus table and learning areas
It is time to put into practice what has been learned. At the focus table a team of students works in a focused way and directed by the Class Teacher or Teacher Assistant on what has been explained, in this case: sequences. Students rotate through the tables or areas: Paintings, games, shapes, sticks, etc.
They think they are playing but in all these tables we evaluate them taking into account the learning areas. "For example, if a student is "playing" with a figure and is speaking in English and was not doing so before, we write it down in her record, in the communication and language section. By giving them freedom, things come to the surface that wouldn't have appeared before," explains Class Teacher Esther Martínez.
Throughout the day and the following days, they remember what they have learned in different ways both inside and outside the classroom.
This methodology is known as Continuous Provision in the British Curriculum.