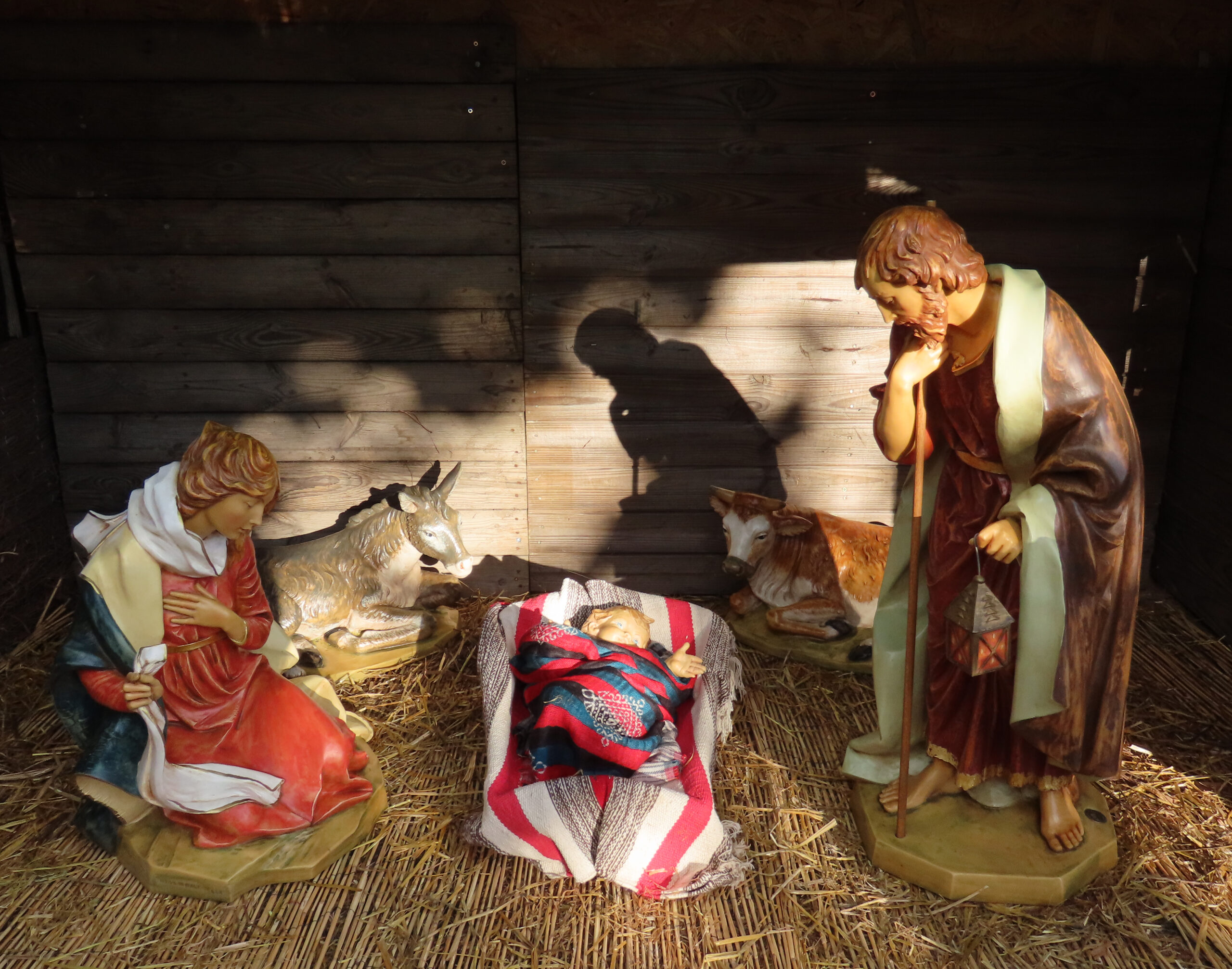 Vitamin Families
The vitamin family is the Family of Nazareth. A family that transmits true joy, that brings peace, that spreads hope, that reveals the spirit of Christmas, appealing to people of good will. And that is who we are, the people of Alegra, families of good will who are challenged by the Angel's announcement.

The warmth of the Holy Family is born from the generosity of the Child Jesus, the Virgin and Saint Joseph, they build that home that has been a magnet for 2022 years. Thus, with our family dedication of time and energy, in the service of others, we will make Christmas family times a vitamin time that will reinforce our identity as children of God and attract other families. Children will be able to enjoy their parents and those great parents who are grandparents.  In turn, parents will enjoy their children and grandparents will enjoy their grandchildren… In addition, we are all cousins or aunts and uncles to someone in the family. Times in which the physical meeting takes priority over virtual realities; since the primacy of the physical and real world is imposed especially in these days, let's take advantage of the opportunity and relegate "screens" that separate and distance.  Moreover, the family effectiveness of these times will be greater if we plan them with some foresight and organisation.  What a great perspective the Holy Family gives us to be a vitamin in our family environment, to nourish other families with our dedication and joy, with authentic life.

Bethlehem is material poverty. Let us imitate them. Christmas consumerism is far from the Holy Family, where the important thing is not things but people and their hearts, because affection knows neither prices nor brands, nor toy catalogues. The vitamin of sobriety reinforces identity, as opposed to the weakness caused by excess and spending. Inculcating gratitude and solidarity in the family are two attitudes that nourish the soul of the family with piety.And a vitamin family has its strength in the contemplation of the vitamin family par excellence. That Holy Family that we place at the Nativity is a reminder of the family model to aspire to. So… let's think about where we will pray as a family, leaving piety for later, if not to propose it to ourselves. At Alegra, with the Nativity Play, the Lessons Carols and, of course, the Auto Sacramental, we have tried to prepare ourselves for contemplation. So that, as the Angel announcing the Auto says, we can contemplate the Mystery of Christmas with "admiration and silence".
Inés Somolinos
Spanish Language Department