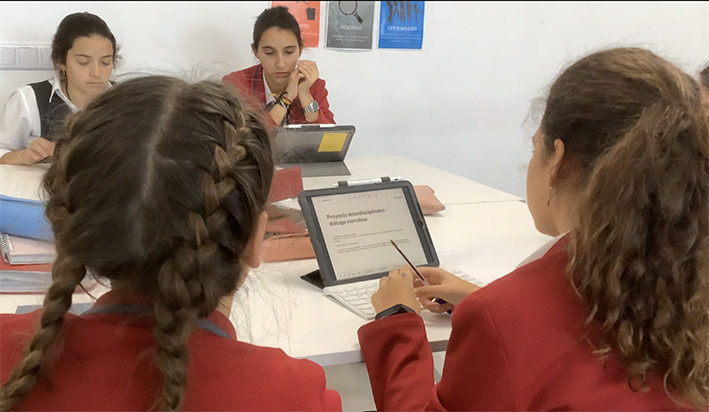 How does one learn to be reflective?
During the second term of the school year, the students and teachers of the Middle Years Programme have something up their sleeves: the Interdisciplinary Projects. The name says a lot, a project that is carried out by bringing together two or more subjects to achieve holistic learning. It is interesting for the development of the pupils to connect the learning areas, to understand that life is not segmented by subjects but that when they leave school they will have to put their knowledge into practice in a cross-disciplinary way.
These projects are worked on as a didactic unit, require planning and obtain a disciplinary grade, i.e. each subject evaluates the knowledge that corresponds to it, and on the other hand, an interdisciplinary evaluation in which the teachers involved work collaboratively to determine the final grade of the product made by the students.
This topic brings up several interesting aspects, however, we would like to focus on one of them as it often goes unnoticed: reflection. Being reflective is one of the attributes of the IB profile, it is what we aspire our students to become and we work on it every day. However, in the interdisciplinary projects, reflection takes a leading role, it is part of the assessment and beyond a final mark, the aim is for the student to be able to recognise and understand her qualities and limitations.
"I would like to emphasise that thanks to this project and the unit in general I have realised how lucky I am to have been born where I was born and not to be going through or to have gone through a war that undoubtedly marks you forever."
Candela – 13 years old
The reflection in these projects lays the foundation for the MYP 5 Personal Project, also for the Diploma Programme and for the rest of their lives. On completion, students will be able to present a balanced and informed critique of their own learning, so that they are aware of what they are able to learn, develop and achieve in terms of the project objectives.
In turn, they will be able to discuss how this learning has led them to take action in the process or about actions they would like to take in the future within the same interdisciplinary framework: What do you want to learn or extend about this topic, how could you do it? In other words: Don't just sit on your hands, now that you have learned all this: what will you do with it?
Victoria, last year worked on a project entitled "Building peace through art", reflecting on this she thought it would be interesting to have a drawing competition at the stage where the pupils would express their thoughts about the war in Ukraine so that they would all have the opportunity to understand the suffering of others. She reflected on how art is a universal language through literature, painting, and photography.
On the other hand, Inés, who is working on the project "A better world through stop motion" proposed in her first reflection to work on her collaborative skills. She says that being in a team, she will have to focus on having patience with her colleagues. Group work is often a challenge because everyone has a lot to contribute and not always everyone is happy with the agreements that are reached.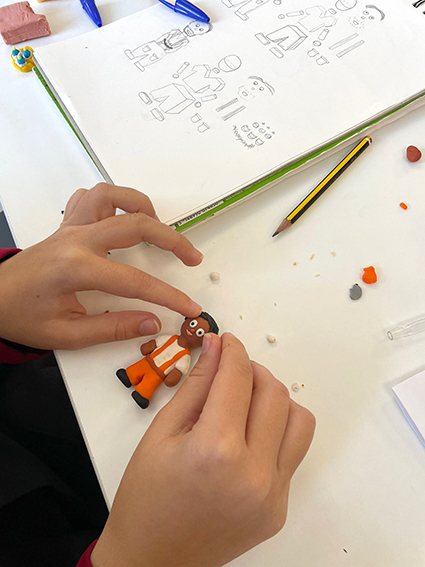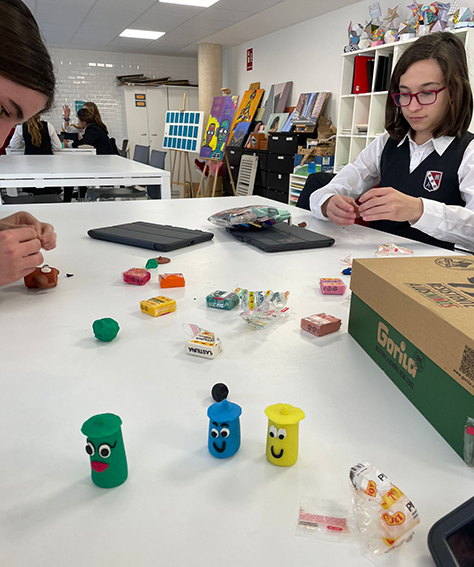 The Relationship Between The Learning areas
According to the International Baccalaureate, a reflective learner is capable of carefully evaluating the world, her own ideas and experiences, knows her weaknesses and strengths, and is a person capable of embarking on a path of personal development that allows her to discover what resources she has to face the various challenges that occur every day inside and outside the classroom. All this with the common goal of making our students responsible members of the environment in which they live. But for this to be possible, the students need to be accompanied from the first years in the MYP, with guided questions and clarifications, dynamics, and discussions until the time comes when they are able to direct their own reflections and draw strong conclusions that allow them to continue to improve.
We conclude with a sentence from Mercedes: "My learning is demonstrated in the elaboration of this project because I have managed to represent an idea in different ways. Also, I worked on two subjects at the same time, and at the beginning, I didn't know how this would be possible. I thought that the subjects were individual aspects that had nothing to do with the other learning areas, but I realised that each subject is a new way of looking at the same thing but with different eyes."
Maola Clemente
PAI Pedagogical Coordinator
References
International Baccalaureate Organisation (2022). The Middle Years Programme: From principles to practice. Retrieved from: https://resources.ibo.org/home
International Baccalaureate Organization (2021). Interdisciplinary teaching and learning. Retrieved from: https://resources.ibo.org/home