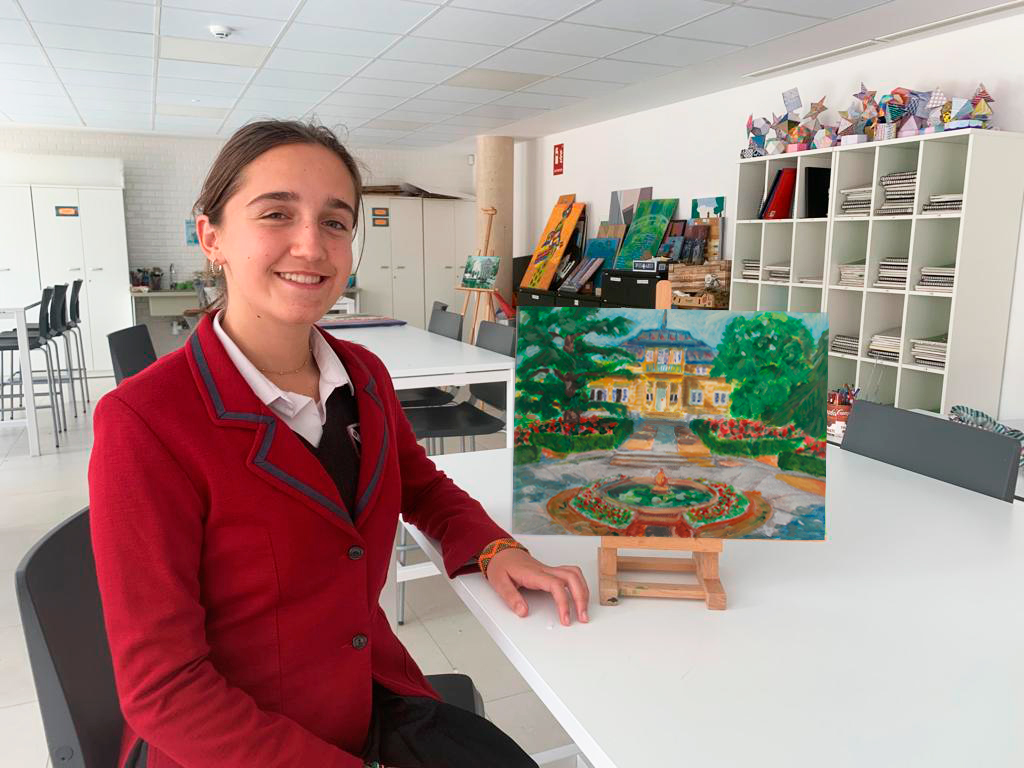 Academic Achievement: Student Finalist in the Competition Organized by Patrimonio Nacional
The Children and Youth Painting Competition, organized by National Heritage, has ended, showcasing the incredible artistic skills of young talents from across Spain. We can proudly announce that one of our Alegra students, has achieved this academic achievement: Sofía, from MYP 3 (2º ESO, in the Spanish System), has been selected as one of the 30 finalists out of 1,200 participants.
The theme of the XXXII edition of the competition was to capture the beauty of historical monuments. The competition provided a platform for young artists to express their creativity and appreciation for Spain's rich cultural heritage. Alegra had 15 participants, with 8 from MYP 1 and 7 from MYP 2 to MYP 3. Nationally, more than 1,200 students took part in the competition.
The competition was open to public, private, and special education schools from all over Spain. Participants could submit their artwork in one or both of the following categories: Students from Years 5 and 6 of Primary Education and Special Education, and Students from Years 7 and 8 of Compulsory Secondary Education and Special Education.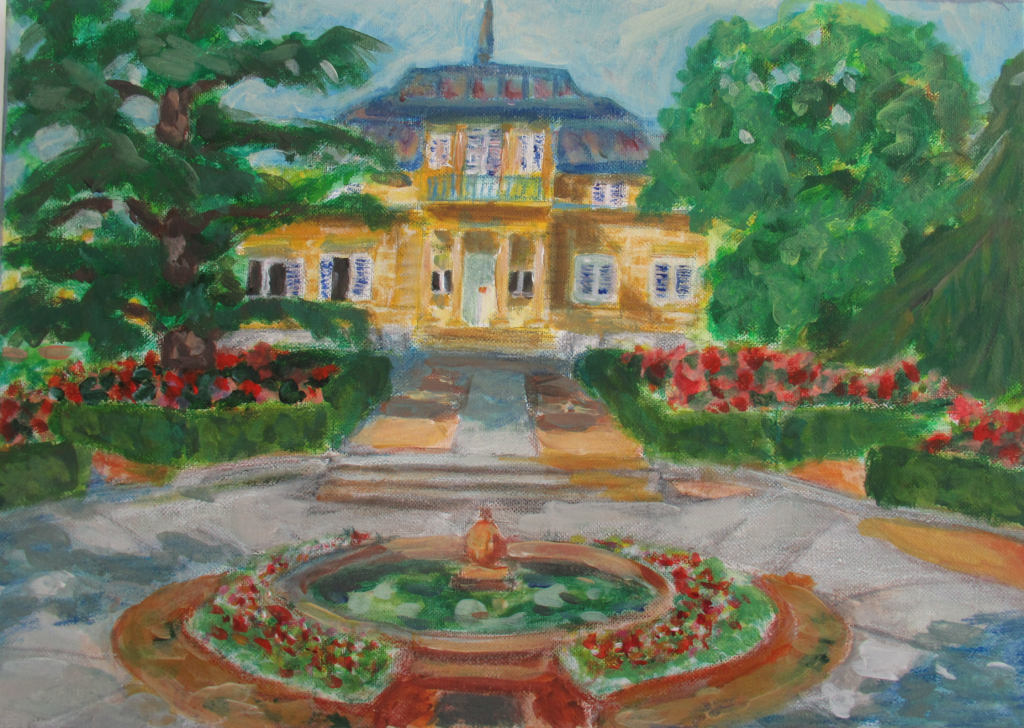 Beauty, Art, and Culture: An Esteemed Jury
Each participating school could submit a maximum of eight artworks per category, previously selected by their respective teachers. Therefore, schools had to carefully choose the best pieces that showcased their students' talent and creativity.
The jury for this 32nd edition of the Children and Youth Painting Competition consisted of the painter Alberto Reguera; Cristina Mur de Víu, Head of Cultural Programs at National Heritage; Amaya Herrero de Jáuregui, curator at the Royal Collections Department; Natalia Martín Molina, painting restorer at the Royal Collections Department; and Almudena Moreno Martín, from the Department of Official and Cultural Events.
An Alegra Student as a Finalist among Hundreds of Entries
Among the numerous talents that participated in the competition, Sofía, a student from MYP 3, stood out as a finalist. Sofía's artwork beautifully captures the essence of a historical monument, showcasing her remarkable talent and attention to detail. As a finalist, Sofía will be recognized for her achievement and will receive a personalized easel folder for her artwork.
In recognition of the efforts and creativity of all participants, every contestant will receive a participation certificate. Additionally, Alegra and all other participating schools will receive a diploma acknowledging their contribution to raising awareness about the monuments, palaces, monasteries, and gardens that are part of National Heritage, as well as evidence of their student's academic achievement.
Award Ceremony and Celebration of Academic Achievement
The eagerly anticipated award ceremony will take place at one of the Royal Sites of National Heritage, although the specific date has not yet been announced. The ceremony will allow recognition of the winners, finalists, and honorable mentions for their exceptional artworks. Both Sofía and Ariadna Pérez and Paloma Benzo, Visual Arts teachers, are invited to attend the ceremony to celebrate this academic achievement.
The Children and Youth Painting Competition has showcased the incredible talent and artistic skills of students from schools across the country. By capturing the beauty of historical landmarks and natural landscapes, these young artists have not only expressed their creativity but also fostered a greater appreciation for Spain's cultural heritage. Sofía's academic achievement as a finalist fills the entire Alegra community with pride. We eagerly await the upcoming award ceremony, where this achievement will be recognized and celebrated.