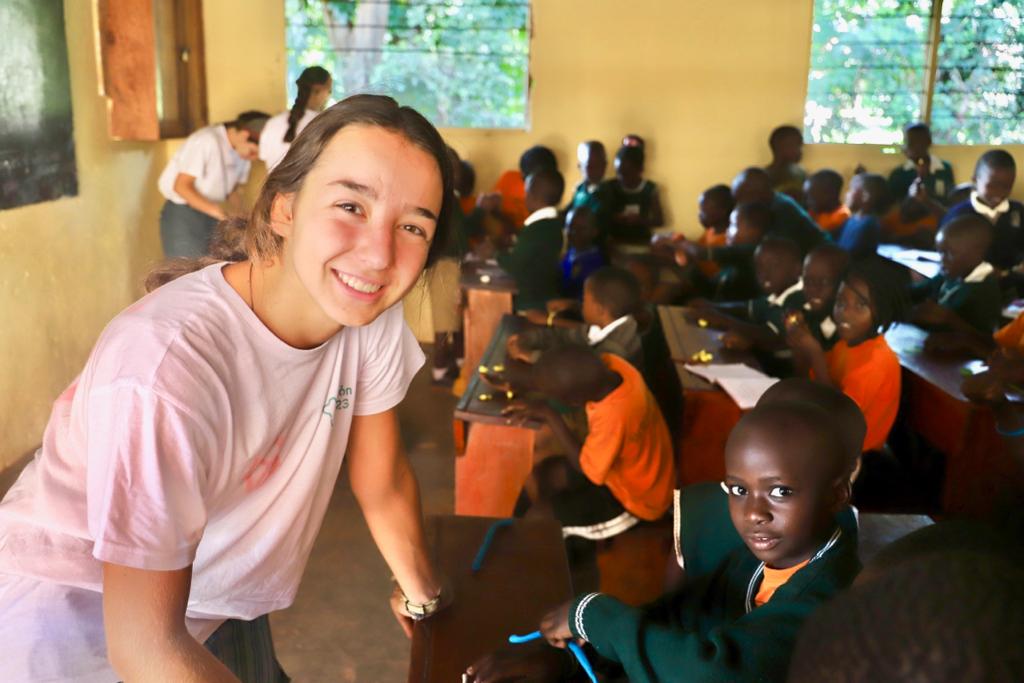 A School Helping Another School: Volunteer Work in Africa
Postcards From Tororo, Uganda: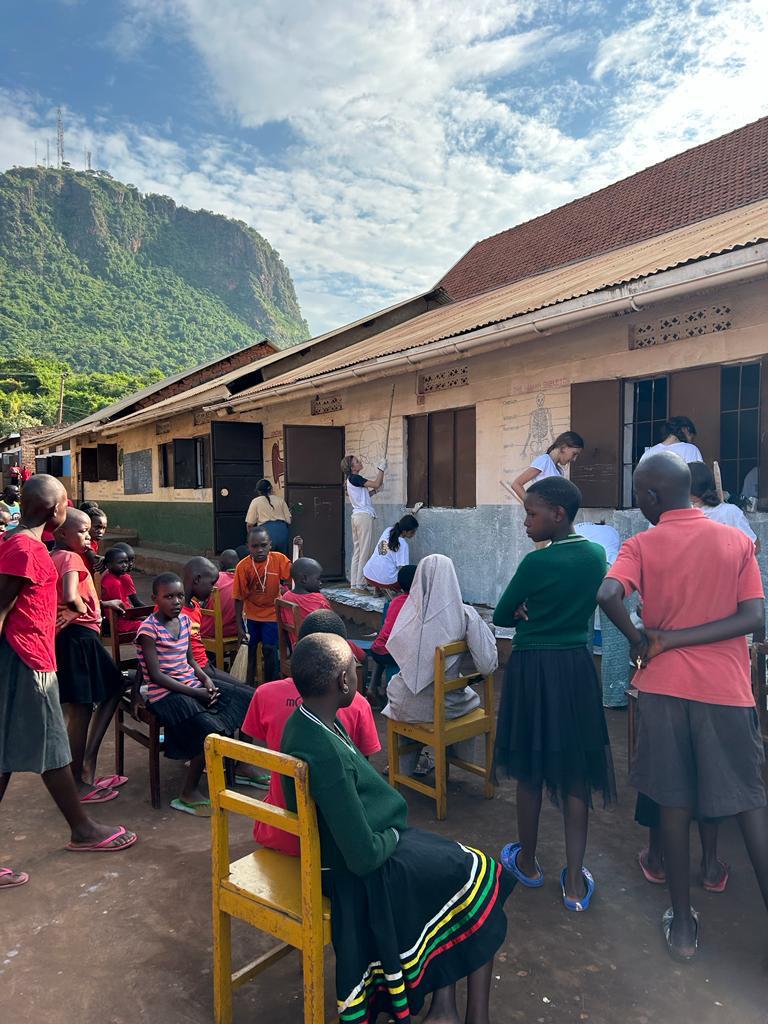 Dear Alegra family, a group of Alumni are on a work camp in Tororo (Uganda)!! It's our first experience as a school in Africa and we're thrilled!!
The parish priest and headmaster of the Sacred Heart School, Father John, has opened his home to us so we can teach not less than 520 primary school children and spruce up some of their classrooms with a fresh coat of paint. The Alegra Alumni have done an incredible job in these hours!! In just a few days, we already feel like one family with the people here. They are grateful, and respectful, and live their faith with a piety we had never seen before. They dance with a rhythm and musicality that reveals the joy in their hearts!!
When we were preparing for the trip, we were busy with security, meals, vaccinations, water, and so on. Nacho Cid from Proyectiopia told us to come and give, not just receive. "If you receive 1000, you should give at least 1001. Give more than you receive." Now that we're here, we don't think about the discomforts or differences with our usual environment and we're excited to give the 1001. We encourage you to join us in prayer for this project that can bring so much good to the families of both schools.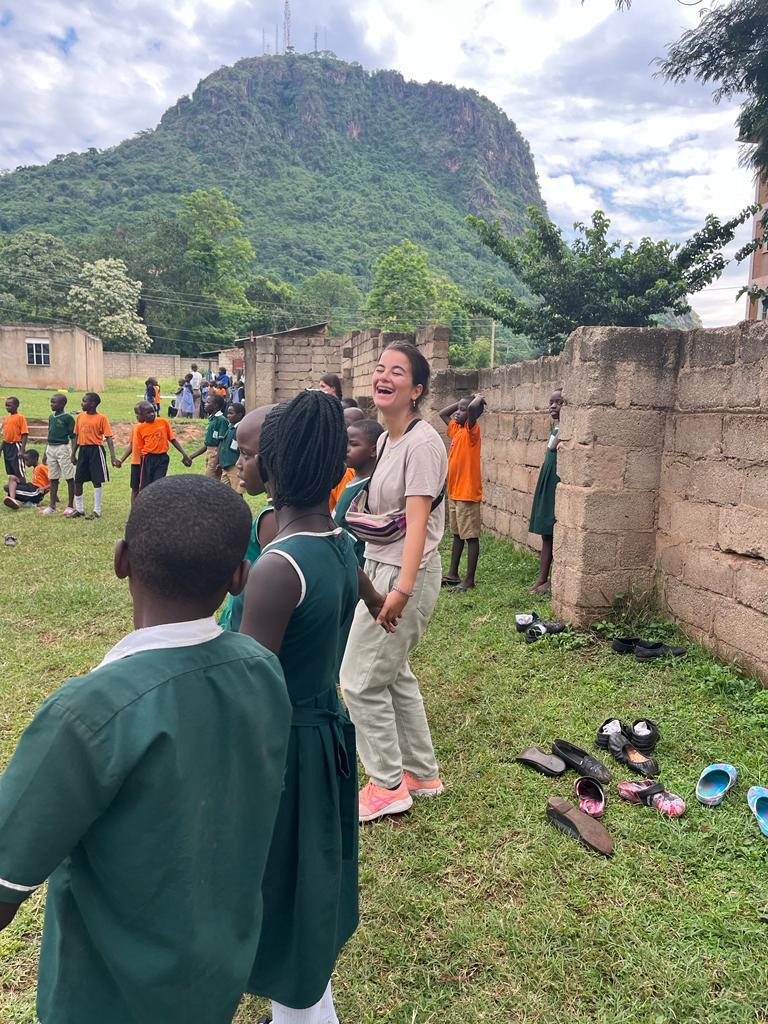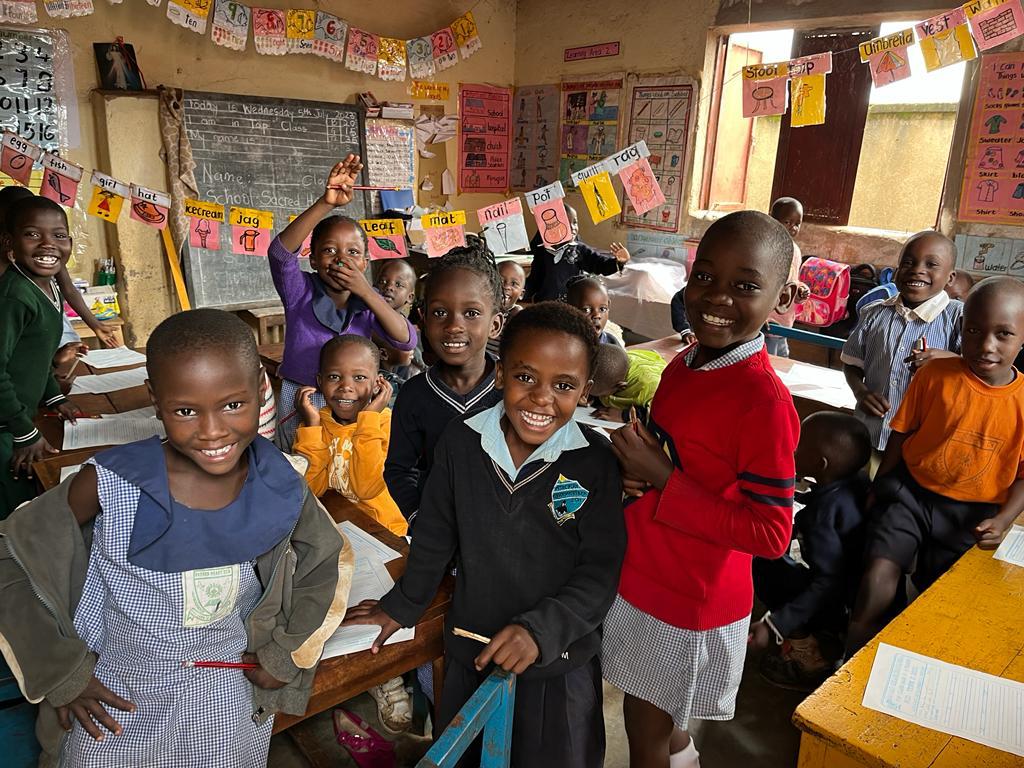 We're happy in Tororo. There's no doubt that we're helping with our volunteer work, but it's little compared to what we're receiving, like the experience of a faith that comes to life, the way children pray, and the greatness that comes from serving others, with the example of Pam, Ken, Father John, and Sister Robina. Everything with a smile and a blessing!
Today (13th of July) we're halfway through our work camp. We're engaged in three activities. Over the weekend, we painted the classrooms in the school, and now we're finishing up the educational posters that cover all the walls. We've also found a good rhythm in the classes we're teaching the children at the school. Between games and dances, they're learning new things and enjoying having us as teachers for a few days.
The third activity of our volunteer work is visiting families in the parish. These are families who are poorer or have someone sick or alone. Father John, the parish priest, explained to us that through these visits, we bring them faith: we show interest in them, accompany them with our smiles, pray together for their concerns, and in the end, Father John or Father Pablo give them a blessing. In today's visits, we also accompanied an ill person who received the anointing of the sick and another family who confessed and received Holy Communion. Additionally, we bought food to distribute among the families we visited.
Please continue praying for us and for all the good people we're meeting during our volunteer work.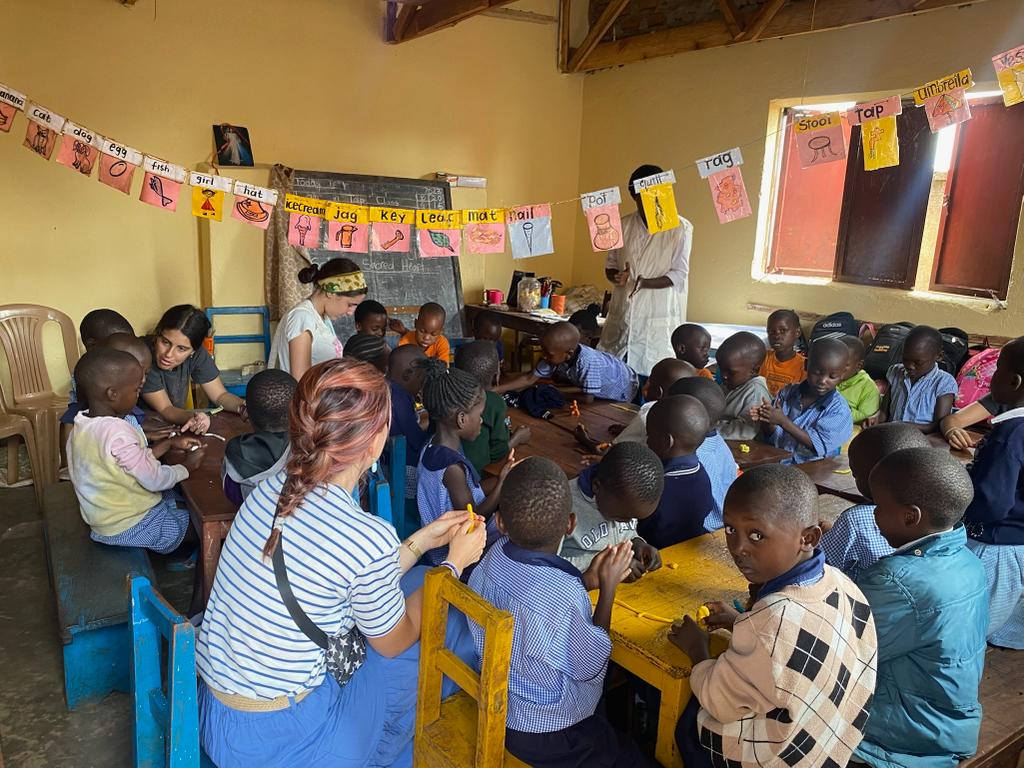 Alumni Alegra for Others: Volunteer Work and Comunity Service
The Alegra Alumni, accompanied by the Headmistress of Alegra, Vicky Muller, will be in Africa this summer at the Alegra Solidarity Camp in Tororo, working at a school that tends to over 500 children. They will be teaching classes, helping improve the facilities, and also visiting families and the ill in the Ugandan community.
At Alegra, we are all very proud of the social service our former students are carrying out in Africa, and this is the first of many summer trips that will be made to lend a helping hand from one school to another.
Alegra has had the collaboration and sponsorship of the Open Value Foundation, which has financially supported some parts of the project's budget. Many thanks to everyone who has made this volunteering experience a reality, especially to those who have made donations through the iHelp challenge.