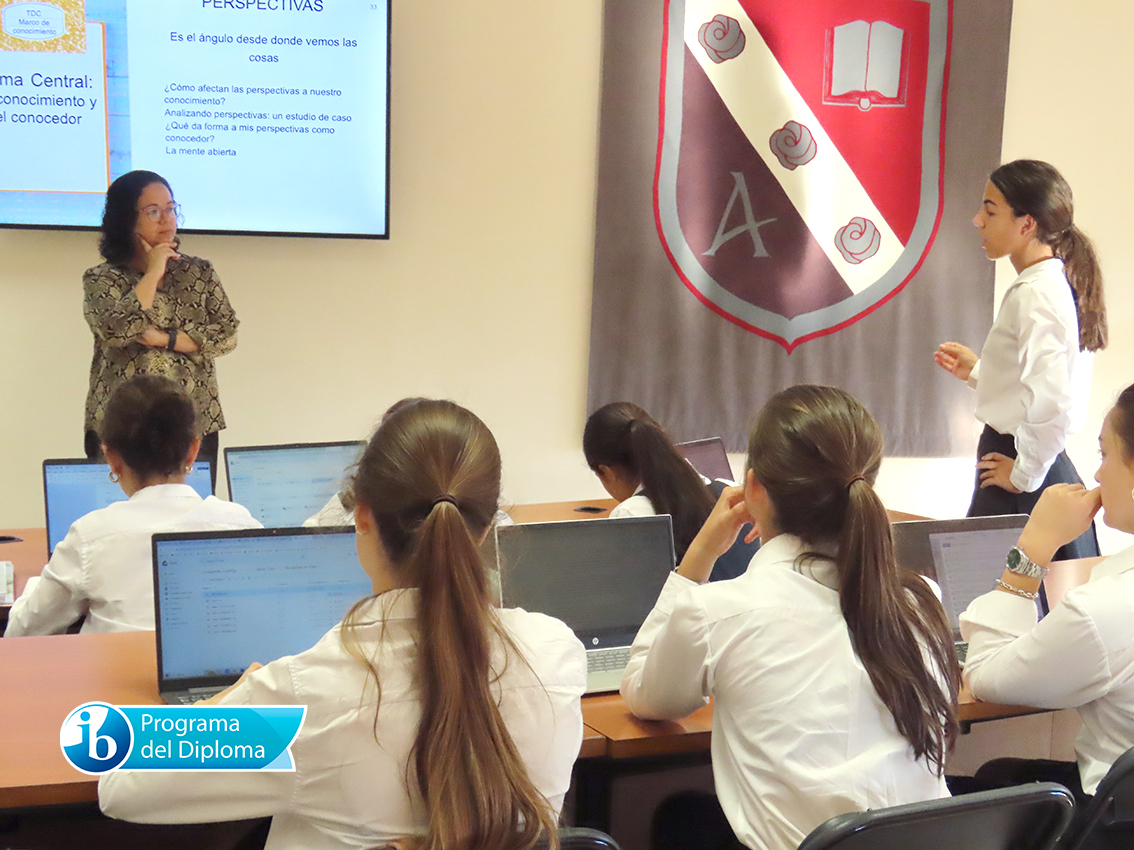 The IB DP: Unmatched Pre-University Preparation
Table of Contents
In recent years, more and more schools in Spain and around the world are embracing the IB DP methodology to teach their classes. Is it a fad? Why are more and more universities looking for IB candidates to fill their classrooms? What are the benefits of the Diploma Programme and how does it prepare students for university? In this article we give you the keys to understanding how the Diploma Programme not only prepares students for university, but also prepares them for life.
In 2016, the year in which Alegra adopted the IB methodology with the Middle Years Programme (MYP), in Spain there were 92 schools authorised by the Swiss organisation.
Today, in 2023 that figure rises to 200. Between 2018 (the year in which Alegra receives the authorisation to also deliver the IB DP Diploma Programme) the number of IB programmes offered worldwide increased by 34.2%. After 4 promotions of Alegra at the university (the 5th on the way) we can say that the Diploma Programme is a quality programme and recognised both inside and outside Spain.

"If I had to name the main feature of the IB DP, it would be that this programme teaches students how to think," says Militza Hernández, academic director and IB director at Alegra. "It is an 18-month programme that covers the two academic years of the Baccalaureate, preparing students to enter university as prepared as possible".
The pedagogical process of the IB programmes, and specifically the DP, is focused on acquiring the skills to research, self-manage and organise themselves, communicate and develop social skills… A whole series of characteristics that make up the IB student profile that is recognised both in universities in Spain and abroad". This statement may sound very theoretical, but let's look at some examples in these five key aspects of the programme:
1. Academic Rigour in the IB DP pre-university programme
The PD is known for its academic rigor and excellent preparation. The programme encompasses a variety of disciplines that enable students to develop critical thinking and problem-solving skills, fundamental competencies for success in college.
We walk into a Theory of Knowledge class in PD1. A student is presenting to the class her findings on an article about Artificial Intelligence.
"In this class how different perspectives broaden knowledge. Students have to look for an article on the topic they are interested in (in this case, this student has chosen AI), analyse different perspectives on the same topic and recognise the arguments that are put forward… what are the two positions" and finally debate… Artificial intelligence yes or no? Militza goes on to explain.
This type of discussion promotes solid critical thinking and the ability to analyse complex concepts, skills that will be essential at university.
The rigour and coherence of the DP is present throughout the student's entire course and goes right down to the way the student is assessed: same exam all over the world and corrected by external examiners.
2- Contextualised teaching
In the IB DP, subjects are not learnt as isolated units, but are understood within a context. This way of learning gives students a broader vision, which helps prepare them for the future and identifies the DP as the best pre-university programme for university entrance.
We give students real problems in real contexts.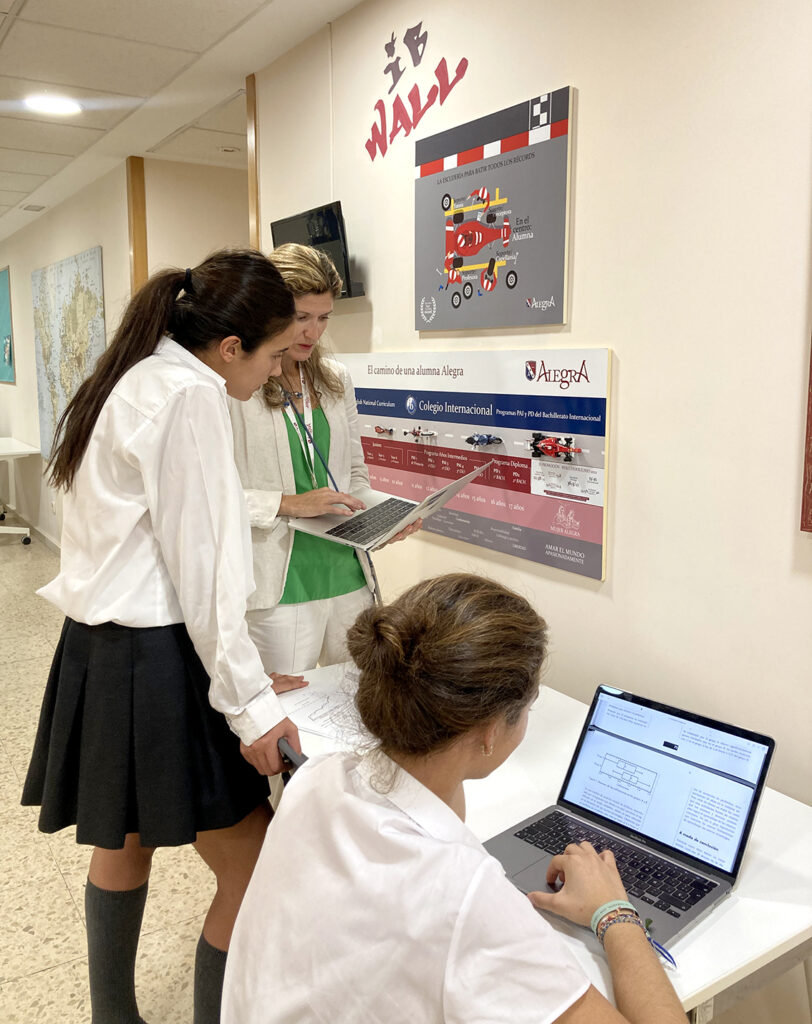 Students with the maths teacher answering questions
In Mathematics, for example, we always study the concept of mathematical function associated with reality, with real variables through their internal evaluations, for example, learning how, through this mathematical concept, we can see the variations in temperature as a function of time in the Nordic countries. This is what the IB calls global or real contexts, which help to frame the content.
Ultimately, the aim is for the student to answer the question "why". Why do I study functions in mathematics? What do I know, what is it used for? The subjects in the DP could always carry this sentence: see what is the use of what you are learning.
3- Development of Research Skills
The ability to carry out solid research is fundamental at university. In the DP students are required to do a Research Paper or Monograph, where students carry out an independent research project. This teaches them to collect and analyse data, present findings and construct solid arguments, validate sources, essential skills for academic success, essential ingredients of any pre-university programme.
During this monograph research process, students work with a supervisor. This provides the opportunity to delve deeper into a topic of interest in a particular subject area, thus deepening disciplinary learning. This in-depth research experience is much needed when they arrive at university where they are faced with more complex projects. In addition, all work is bound and archived for reference at school. PD1 students can review and read the work of their peers from previous high school years.

PD1 student browsing through the monographs of her classmates in previous years.
4. Developing a Lifelong Learning Mentality
It is not just about accumulating knowledge, but about developing a lifelong learning mindset. Students learn to be curious, to question and to seek answers for themselves. DP learners are knowledge-hungry, which makes them lifelong learners. This prepares them to adapt to change, a skill so necessary for professional and personal environments.
In the subject of Creativity, Activity and Service (CAS), students design and carry out projects that address needs in their local or global environment. This experience fosters initiative and a willingness to learn continuously, to work for the common good while seeking solutions to real problems they face in the implementation of their initiatives, real solutions to real problems.
During this course, the PD students collaborate in the school library, preparing the Communion students, volunteering with the elderly, organising and leading sports activities for their classmates, etc.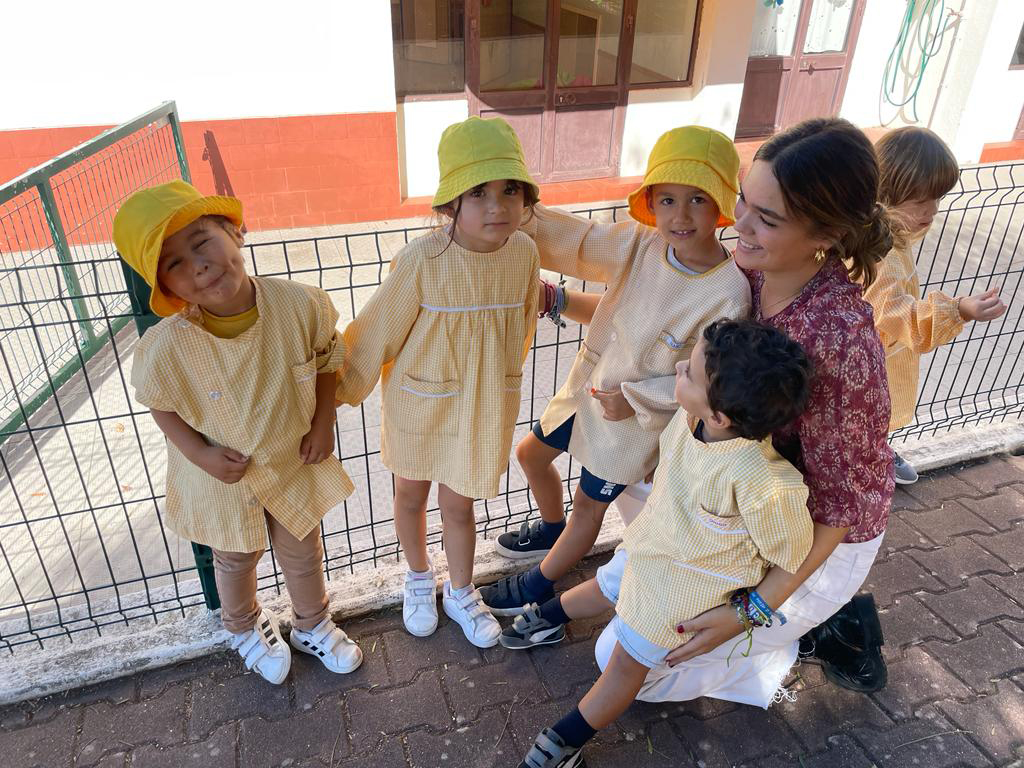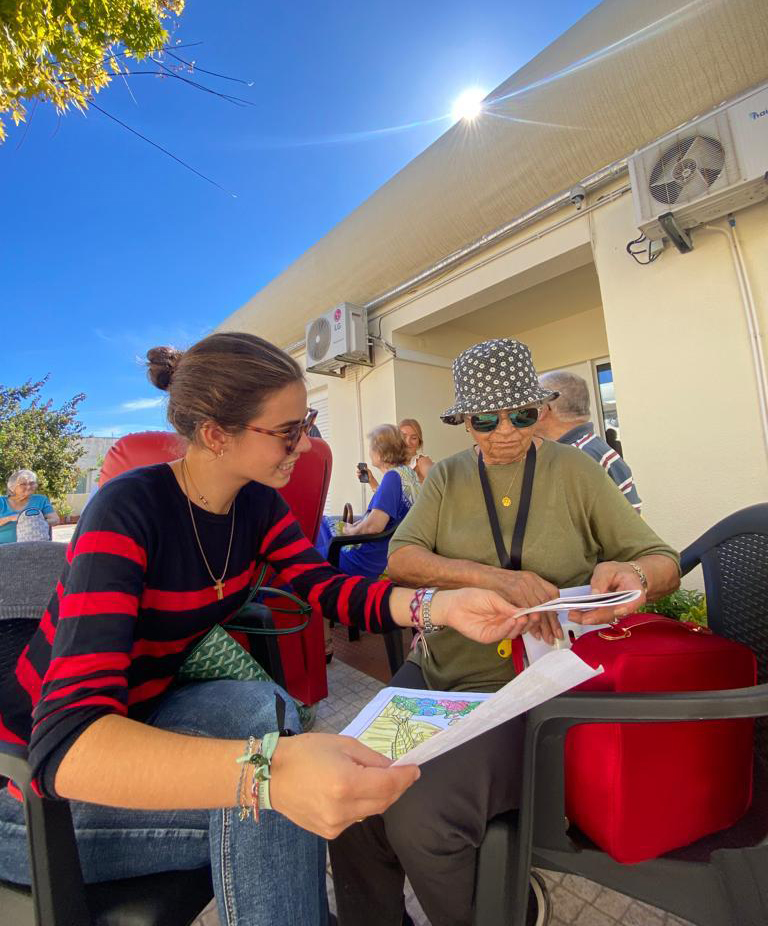 5. The learner is at the centre of learning
The contents are planned around the student and the ways of learning skills are designed to obtain the maximum potential from each of them, thus achieving the maximum development of all their talents. PD makes it possible to attend to the needs of each student, their tastes and interests. The student does not have a ceiling, he/she can go as deep as he/she wants and is given the tools and resources to do so. It encourages exploration and does not limit the options. PD students carry out specific research work in each subject (internal assessment) where the student has the possibility to go as deep as he/she wants.
For example, in History, rather than simply learning passively through lectures and memorisation of facts, the DP encourages student ownership by using interdisciplinary approaches and activities that motivate and encourage students to deepen their knowledge by investigating an event in its historical context, encouraging debate and analysis and studying different perspectives of the same event, and promoting teamwork.
We encourage students to research historical sources and examine different perspectives on an event or period. This encourages them to develop their critical thinking skills and to seek answers for themselves. Another feature that marks it out as a pre-university programme.
All in all, the Diploma Programme is undoubtedly the most demanding academic programme in the world and owes its wide international recognition as a pre-university programme to this. It is a challenging programme for both the student and the teacher who leads the class.
After reading all this we might think that the IB Diploma Programme, resembling a pre-university programme, is only for academically outstanding students, right? "We always say that the IB is for all types of students, this programme rewards constant effort and personal improvement, not just perfect grades. Even more so if the student has completed the previous 5 years of the Middle Years Programme, which also has this philosophy," said Alegra's academic director, Militza Hernández.