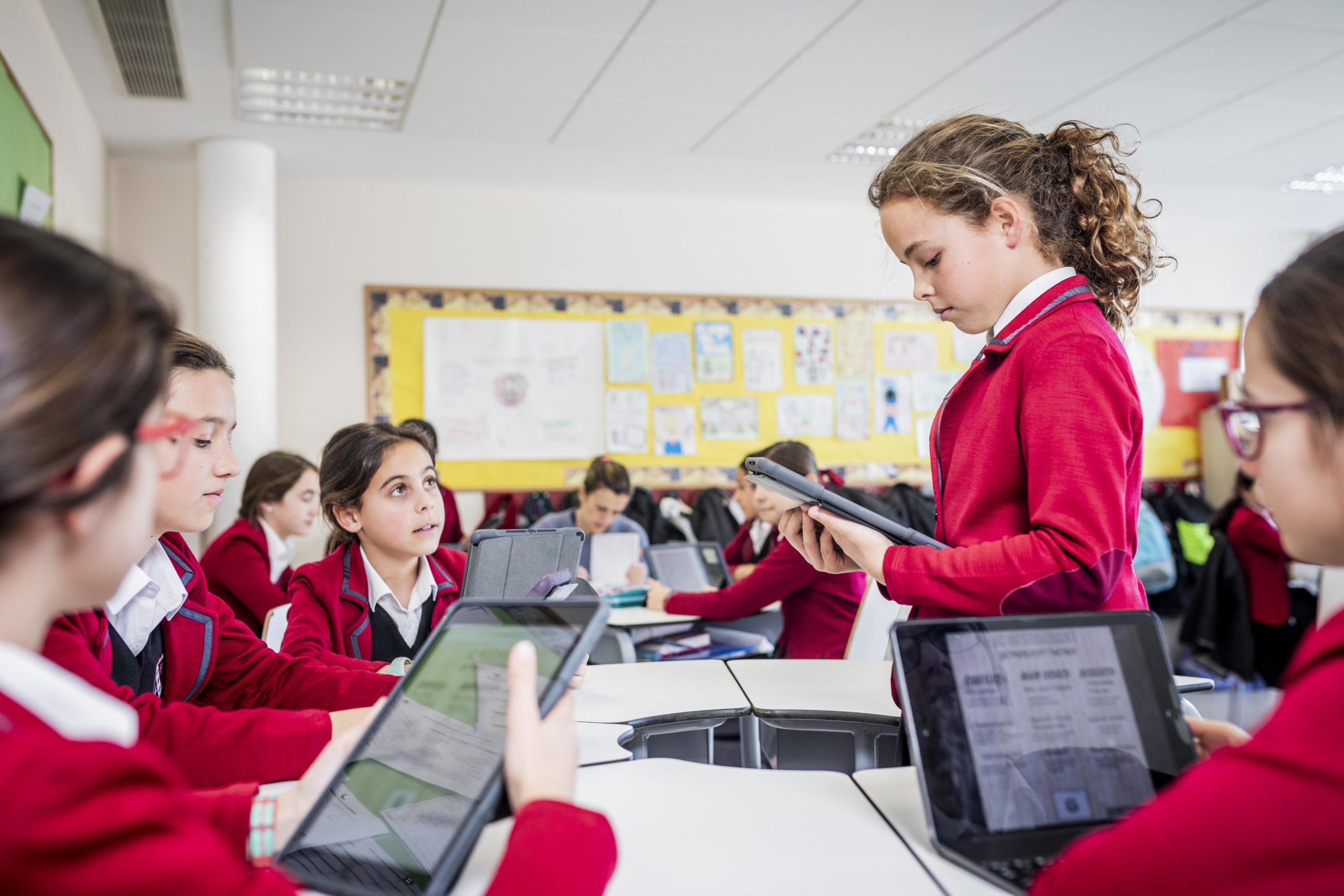 Alegra Digital:
Anywhere-Anytime Learning
Digital learning enhances student critical thinking and problem-solving capabilities, as well as support self-directed learning. Our program teaches our students how to engage responsibly in a digital environment and strengthen 21st-century skills such as understanding the ethical use of technology, accountability, social responsibility, and personal productivity. We support creativity and innovation, communication, and information skills, as well as global awareness and civic literacy. Acquiring this knowledge and developing these skills will better position our students for their future university years and beyond.
At Alegra, we introduce the use of individual iPads from MYP 1 (PAI1). The use of tablets allows for further integration of technology into the best teaching practices used in our classrooms. We have provided our students with state-of-the-art technology access for many years.
Our students are able to access original documents, videos, and other curriculum materials at any time from anywhere inside or outside of the school which facilitates anywhere–anytime learning. These iPads provide a way for our students and teachers to engage in an interactive, student-centred learning environment. Students and staff members at Alegra leverage on technology to innovate, collaborate, think critically and contribute meaningfully in a globally connected society. Technology in our school empowers our students to excel in a personalised learning environment through a rigorous curriculum that fosters authentic problem solving, empathy, and social responsibility.
Our Prep School teachers incorporate technology thoughtfully. Like any classroom tool, our youngest learners receive exemplary guidance when it comes to engaging with technology in the classroom; children explore and identify models and simulations to examine real-world connections and explore other cultures.
Technology Best Practices
Technology is a useful and needed tool, however, Alegra encourages and teaches students and families the need to create "unplugging places", the "parking of the screens",  moments and places where we disconnect from technology and seek out meaningful conversations, with friends and family.  
We are pleased to be continuously working very closely with our entire school community of learners (parents, staff, students, and local community members) to provide an ongoing effort to share news, tutorials, workshops, conferences, debates, best practices, and celebrations related to our Digital Learning efforts.