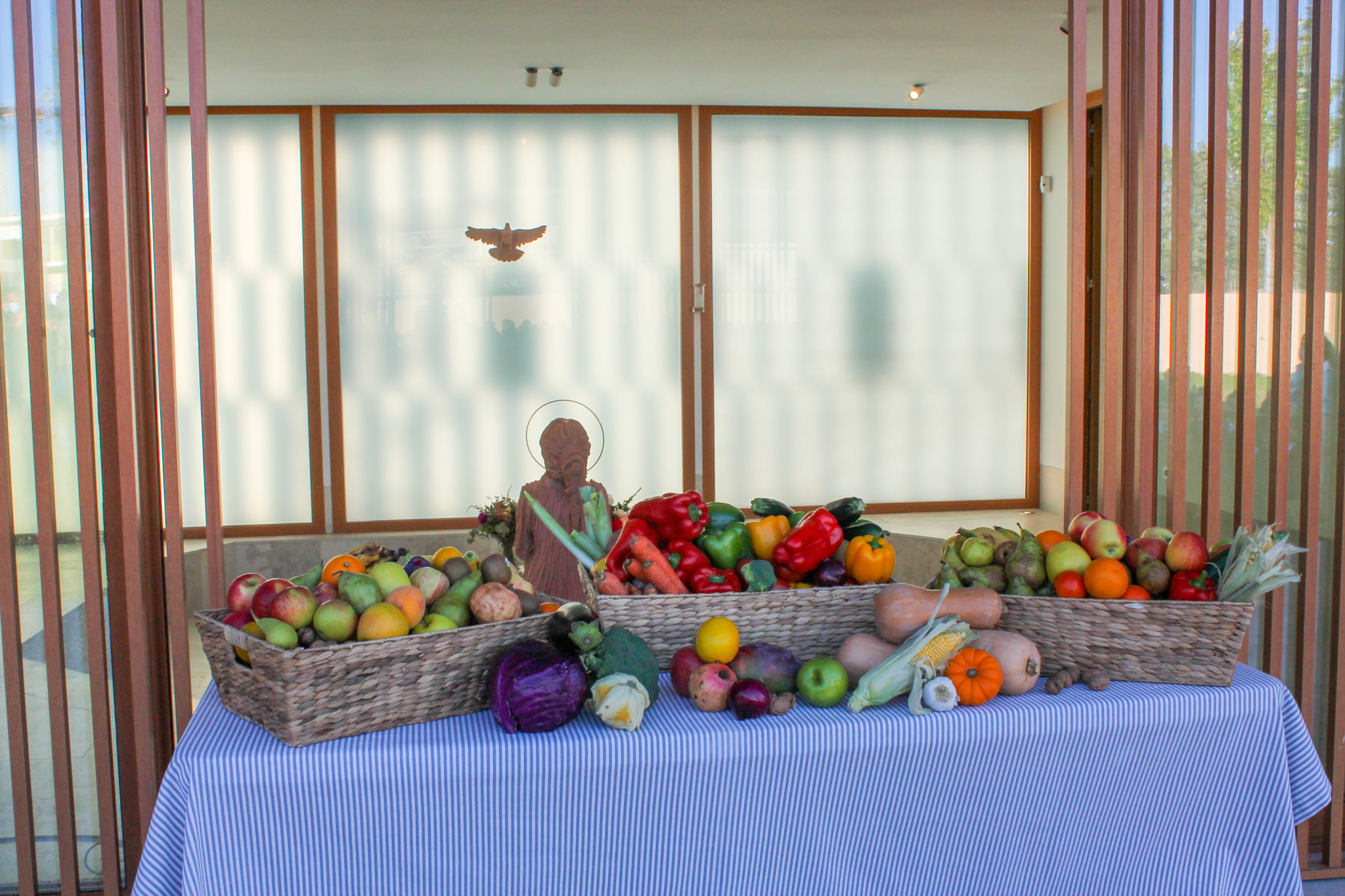 Harvest Festival 21/22
Prep School students had the wonderful opportunity to start their morning at Alegra, with their traditional Friday Assembly about The Harvest Festival.
Year 3 students did a marvelous job explaining what is the Harvest, and why we celebrate it. Watch the video and learn how it is an opportunity to thank God for all the gifts he grants us, and share with others that are less fortunate.
Afterward, students from Lower Nursery (aged 2) to Year 6 (aged 10) listened to Don Pablo explain how all creation gives glory to God and how the Holy Spirit embraced Mary and filled her with grace.
Mary is His mother and ours, and she is the best intercessor: students presented their gifts to God through her holy hands. D. Pablo blessed all the products students brought to school and everything was delivered to the charity of Madre Josefa ?