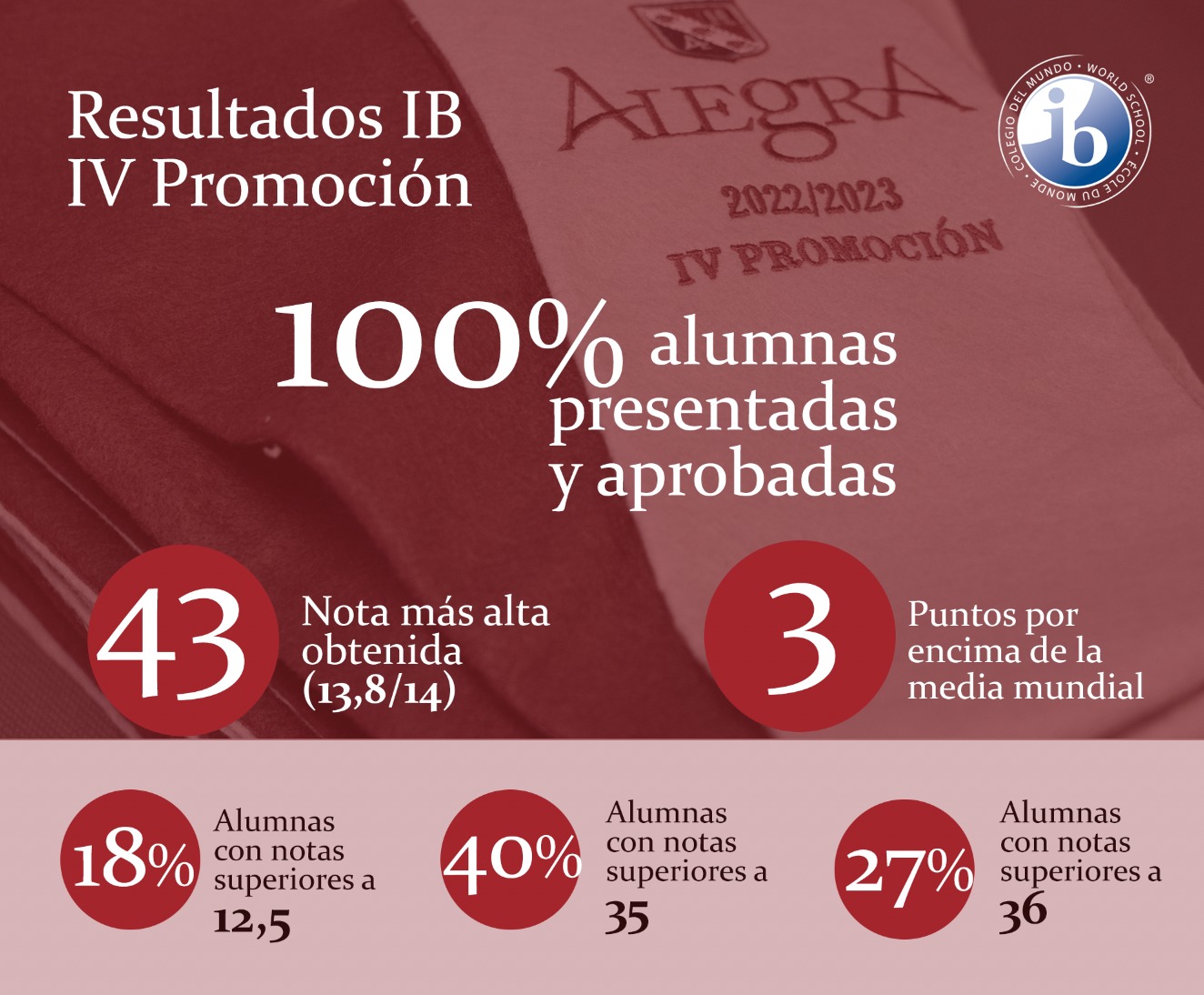 Alegra Class of 2023: 100% Pass Rate
Alegra achieves a 100% pass rate in the International Baccalaureate (IB) exams and attains an average score of 33 points.
According to the International Baccalaureate, "Today's IB graduates join a community of more than 2.4 million lifelong learners across 159 countries worldwide. The global average DP score for the May 2023 session is 30.24 points."
These figures place the IV Alegra Promotion above the global average, as all students (100%) passed, well above the worldwide pass rate of 79%.
Last year, the school achieved a historic accomplishment of 36.5 points, equivalent to 12.38 out of 14, and this year's grades continue to maintain the high academic standard of the school.
Congratulations to all students, teachers, and families, and thank you for making it possible!
Alegra's IB Results 2023
100% Presented and Approved Alegra (79% worldwide pass rate)
Alegra Average Score: IB 33/45 points (Worldwide IB average 2023: 30 pts.)
40% of the students scored above 35 points
The highest score: 43/45pts.
Spanish System Grades 2023
The highest score 13.8/14
78% of students earn the Bilingual Diploma
18% of students achieve grades higher than 12.5/14
Alegra average grade: 11,5/14